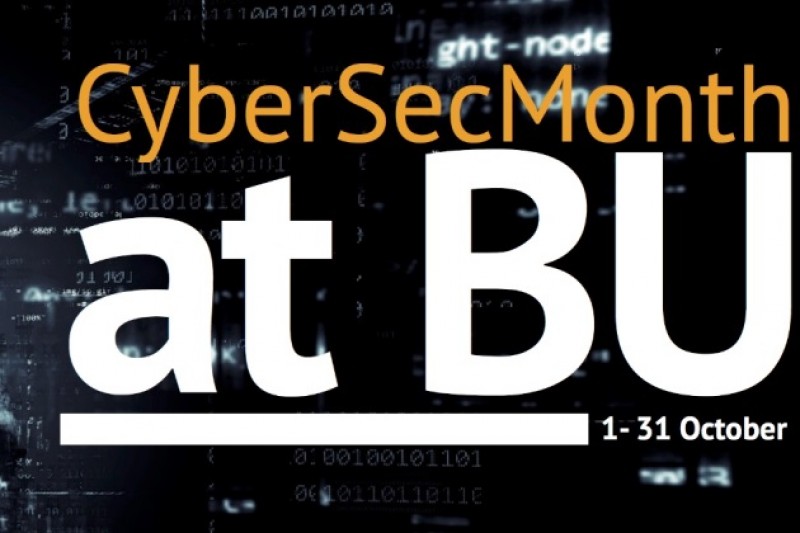 This month we've been sharing tips and advice on cyber security to help you keep your devices and personal information safe. Here's a round-up of our Cyber Security Month news and remember you can always talk to IT Services on 01202 965515 for any IT support or guidance.
Manage your passwords
Use a password manager to protect your BU login details and ensure that your personal and financial information is secure. Free apps such as Dashlane, KeePass, LastPass or 1Password can help you to create and manage complex passwords. Find out more about managing your passwords.
Secure your device
Learn how to protect your phone, tablet or laptop to reduce the security risks of software attacks or viruses. Find out more about securing your device. 
Report cyber crime
If you become a victim of online fraud or identity theft, including losing money or inadvertently sharing your personal information, find out how you can report it.
Catch up with further tips about keeping yourself safe online - if you've got any queries, please get in touch with the IT Service Desk.