Almost 4,000 BU students will walk across the stage in ceremonies at the Bournemouth International Centre, alongside Honorary Doctorate recipients, from 5-9 November 2018
Former heavyweight boxing champion Frank Bruno MBE, author Madeleine Wickham (pen-name Sophie Kinsella) and former AFC Bournemouth chairman Trevor Watkins are among the honorary graduates receiving awards at Bournemouth University's graduation ceremonies next week.
The Honorary Doctorate recipients will join almost 4,000 students graduating from Bournemouth University at the Bournemouth International Centre (BIC) in seven ceremonies from Monday 5 to Friday 9 November 2018.
Bournemouth University Vice-Chancellor Professor John Vinney said: "I am always delighted to welcome our Honorary Graduates to our BU community. It is great that we can take time each year to recognise people who have excelled in their chosen field and who have worked closely with us already.
"They will act as inspirational role models, both for our graduates and their families at the awards ceremonies, and they will continue to enrich our community as they partner with BU in the future too."
Speaking about his honorary doctorate, Frank Bruno MBE said, "Since I retired over 20 years ago I have been blessed by the way the British public have continued to hold me in high esteem.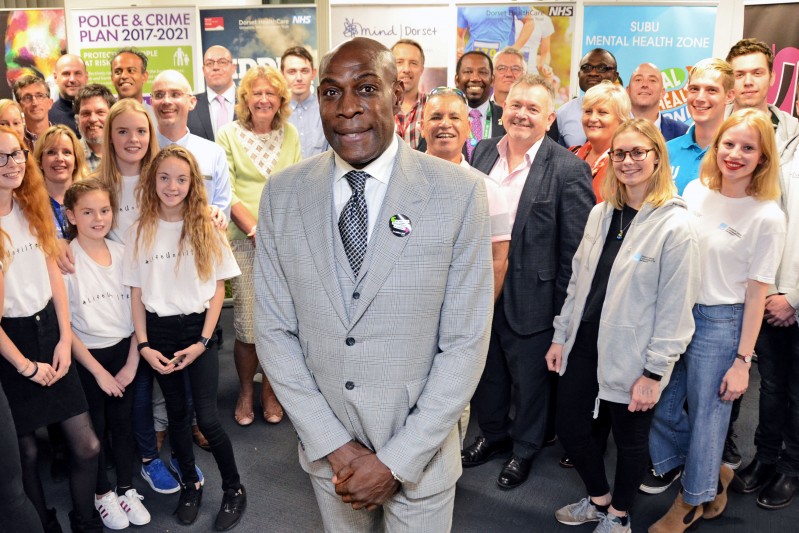 "This honour, I would like to think, it's not only for my achievements in boxing but also in recognition of the work and the constant battle I'm trying to fight on behalf of the sufferers and carers of sufferers who have experienced this terrible curse of mental health. I am honoured more than I can truly express in these few words and I thank the people that put me forward and voted for me to get this honour."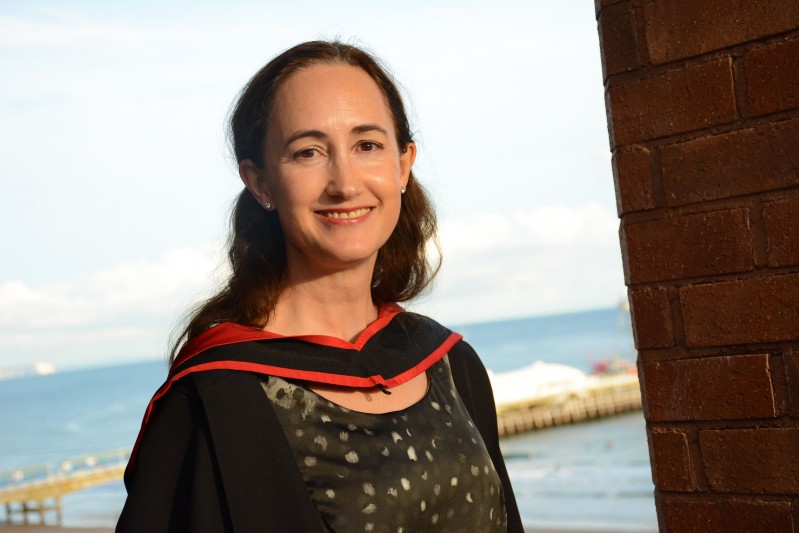 Author Madeleine Wickham also spoke before receiving her award, saying, "I am delighted and honoured to be awarded an Honorary Doctorate by Bournemouth University. I have been very fortunate in my life to have enjoyed a wonderful education and I am passionate about the importance of education in helping people to achieve happiness and fulfilment. I have been especially struck by the global reach of Bournemouth University and its commitment to providing a happy learning environment for its students. I am very grateful for this honour."
Honorary doctorates in full:
Monday 5 November
Ann Abraham – Ann built her career in the public sector with a desire to ensure services met people's needs. Formerly a Chief Executive of the National Association of Citizens and Advice Bureaux, Ann found a passion to remedy injustice. This lead to her appointment as Parliamentary and Health Ombudsman in 2002 and has remained as a figure in health services around Bournemouth ever since. Ann will receive Doctor of Business Administration.
Frank Bruno, MBE – Formerly one of Britain's most famous and successful boxers, amassing over 40 victories throughout his career, including the WBC World Heavyweight Championship. A winner not only in the ring, he has been awarded an MBE and multiple lifetime achievement awards and has used his experiences to raise awareness for mental health. Frank will receive Doctor of Arts.
Tuesday 6 November
Jim Stewart – Jim is Chief Executive of Poole Harbour Commissioners, who manage and developed Europe's largest natural harbour.  Jim has championed his interests in the Maritime sector and has been a member of the Dorset Local Enterprise for the past five years, taking up position of Chair in 2017. Jim will receive Doctor of Business Administration.
Jeanne Bisgood, CBE – A 30-year career in local government beginning in 1950s, Jeanne played a pivotal role in the formation of new higher education arrangement, leading to the foundations of Bournemouth University. Originally a lawyer, chairing Poole Magistrates' Bench, she later found success in competitive golf, winning eight national championships.  Jeanne will receive Doctor of Education.
Wednesday 7 November
Trevor Watkins – In 1997, Trevor led a consortium of fans to save a troubled AFC Bournemouth. This led to the development of the UK's first supporters trust, raising vital funds to keep the club alive. He saw growth as the chairman and club director over 5 years which led him to becoming one of the world's leading sports lawyers, covering major sporting clubs and events across the globe. Trevor will receive Doctor of Laws.
Madeleine Wickham – Better known as 'Sophie Kinsella' in the author world, Madeleine is a best-selling novelist having sold over 40 million copies of her books worldwide. Her first and biggest best-seller The Secret Dreamworld of a Shopaholic in 2000 was adapted into the feature film Confessions of a Shopaholic in 2009. Madeleine will receive Doctor of Arts.
Edwina Dunn – A BU graduate, Edwina revolutionised the retail sector with her work on Tesco's Clubcard in the 1990s. She is credited with helping the business understand data to boost customer loyalty with the help of her husband Clive Humby. Edwina has used her platform to encourage more women into leadership roles and developed resources which would be used in schools to encourage girls to achieve their potential. Edwina will receive Doctor of Business Administration.
Thursday 8 November
Stephen Thorne – A former head of Planning and Regeneration for Poole, Stephen was a key partner in the creation of Bournemouth University's Estates Development Framework that is still transforming BU's campus. Stephen has also commanded the Maritime Reserves at the rank of Commodore, managing and training over 3,000 personnel. Stephen will receive an Honorary Fellowship.
Giles Sturdy, MBE – A former Board Member, Deputy Chairman and Pro-Chancellor for Bournemouth University, Giles has also hosted regular archaeological digs for students on his family estates and forged partnerships between the university and local estates. Giles's work for the environment and the economy as part of the National Farmers' Union were recognised, being awarded an MBE in 2008. Giles will receive Doctor of Education.
Friday 9 November
Peter Harvey, DL - Peter's career in the public sector has made positive and lasting impact to the county of Dorset. Peter's leadership while Chief Executive of Dorset County Council and Chair of Poole Hospital NHS Foundation Trust led to significant improvement to services that affect thousands of people. Peter will receive Doctor of Education.
Andy Scarratt – A career which has been built in community policing, Andy transferred from policing in Kent to Bournemouth in 1993. In 2010 Andy began leading a new team that is responsible for the policing of BU and AUB campuses. His work led him to being awarded Vice-Chancellor's Unsung Hero Award in 2014. Andy will receive an Honorary Fellowship.
Professor Sally Brown – A leading academic who has achieved in raising the standards of teaching, learning and assessment in higher education worldwide. Sally is a Pro-Vice Chancellor at Leeds Beckett University and was instrumental in developing the National Teaching Fellowship Scheme, awarded to those who have made outstanding impacts on higher education. Sally will receive Doctor of Education.