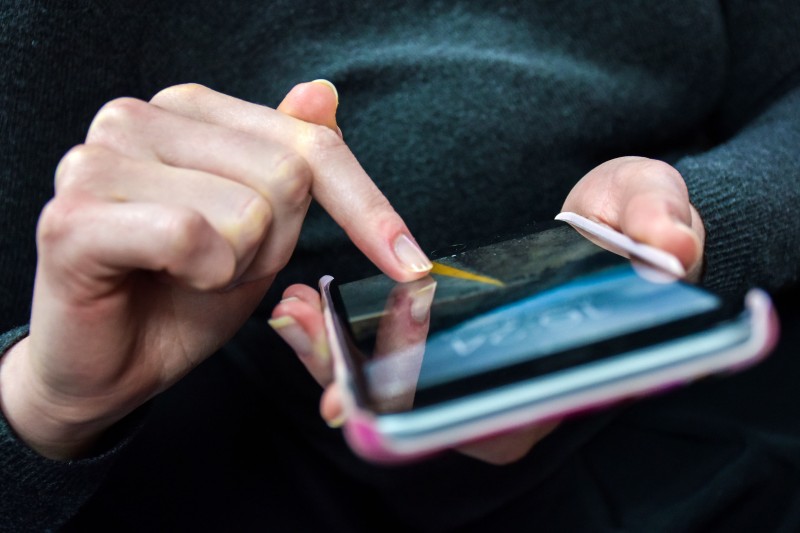 BU's Orthopaedic Research Institute (ORI) has found that a selection of apps available to smartphone users suffer from 'significant variability' in their quality.
The study, co-authored by Deputy Head of ORI, Associate Professor Tom Wainwright, alongside Dr Osman Ahmed and ORI Project Manager, Shayan Bahadori, looked at a sample of 15 total hip and total knee replacement advice applications available to users of Android, Apple, Nokia and Blackberry devices. Presently, there is no openly available app which is clinically recommended for rehabilitation use following total hip replacement and total knee replacement.
App quality assessment was conducted independently by three reviewers using the Mobile App Rating Scale, which saw the functionality category score highest, and information the lowest. Inconsistent ratings were found within the aesthetics category, which looks at the ways in which data and information is displayed. The study highlights that, despite a wide range of apps currently available to total hip replacement and total knee replacement patients, there was found to be significant variability in their quality.
Study co-author, Shayan Bahadori, said: "Our recommendations are that future apps should be developed in partnership with patients to improve content, interactivity and relevance, and that clinicians should consider that patients are may be using such apps. Recovery programmes are tailored to suit individual patient needs, which current apps do not make allowance for."
Deputy Head of ORI, Associate Professor Tom Wainwright said: "Where does this research leave us? Well, it leaves us with the opportunity for more research. We know that patients want smartphone applications and we know that they may be of use, but at the moment, they're nothing other than patient information leaflets in app format. In the future, we need to think about how we integrate with wearable technology and remote patient monitoring, so that we can truly improve patient outcomes through app use."
To read more about the work of ORI, visit: https://microsites.bournemouth.ac.uk/ori/