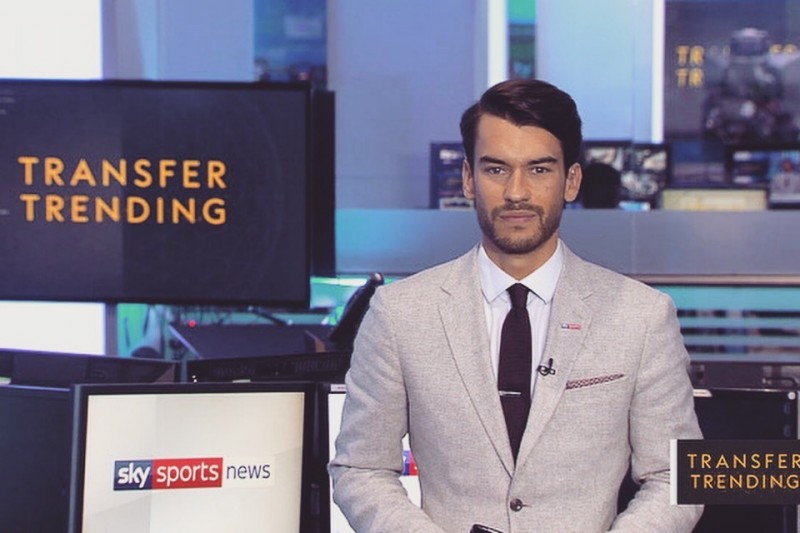 Jasper, who graduated from the BA (Hons) Multimedia Journalism in 2014 and now works for Sky Sports News, won the young broadcaster category at the SJA British Sports Journalism Awards.
Jasper joined Sky Sports News in 2018 and has since broken news on air, conducted interviews and updated viewers on live events. He has also utilised fan interaction on Twitter and introduced Google Trends as a digital news-gathering resource.
Commenting on Jasper's work, the award judges said: "Our winner's work was confident and relaxed yet authoritative. At ease with technology, he demonstrated flexibility and versatility in a demanding live rolling news environment."
The SJA British Sports Journalism Awards recognise the 'crème de la crème' of sports journalism across writing, photography and broadcast.
Jasper developed his expertise in sports journalism while at BU. Among his assignments, Jasper joined a small team of multimedia journalism students to make feature videos and run a match-day blog for AFC Bournemouth. At the time, he said: "My experience at AFC Bournemouth allowed me to gain three years' experience in the industry before I started full time. It taught me how to adapt my reporting based on the audience and helped me to develop my interviewing skills, which was invaluable.
"The multimedia journalism course equipped me with all the core journalistic skills needed to work in today's industry. Particular skills include speed and accuracy, whilst remembering to deliver stories in an engaging way – all the things I am using on a daily basis now."
Find out more about the awards and watch Jasper's presenter show reel.