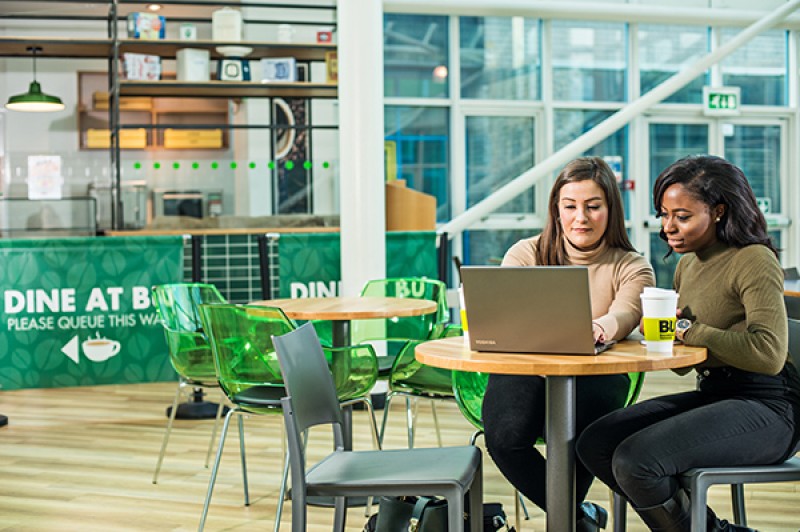 BU's IT Service Desk provides 24/7 help and support for any of your IT issues from logging-in and technical problems with the PCs on campus to tips on using software including Office 365 and AppsAnywhere. 
Ways to contact the IT Service Desk
Online chat:  Simply head to the IT Services portal and access the messaging service under the 'Start a chat' heading. 
Log an job online: You can also log and track a query or request via the IT Services portal, check the live Twitter feed for IT updates as well as access online FAQs and user guides, including for all audio-visual (AV) equipment across BU. 
Phone: Call the team direct on 01202 965515, select option 1.
Twitter: As well as checking for IT updates, you can report any faults with the PCs on campus or IT issues via @BUITServiceDesk on Twitter.
IT support on campus
The team can help you with a number of enquiries including IT surgery appointments, audio-visual (AV) loans, laptop support and any general IT enquiries. If you would prefer to speak to a member the team you can find them in the IT Help Zones:
Talbot: in PG16 (opposite the Open Access Centre) in Poole House, from 9am-5pm Monday to Friday
Lansdowne: on the 7th Floor at Studland House, from 9am-5pm Monday to Friday.
Laptop loans
There are 72 MacBook Air laptops which you can borrow on a short-term basis via self-service lockers. You can find them in the Student Centre, Sir Michael Cobham Library and Bournemouth House Library - find out how you can access the laptops.
IT pop-up Learning Centre
Visit the IT pop-up Learning Centre on Wednesdays from 10am-4pm in the Fusion Building to find out about IT workshops, installing software, connecting to your H Drive or email.
Posted on
Monday, March 4, 2019
Category