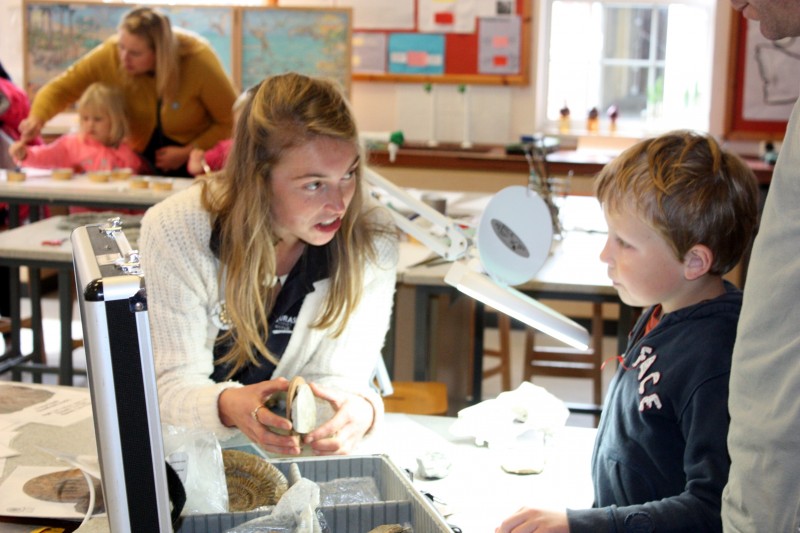 The Family Science Festival, which will be taking place at Dorchester Corn Exchange on Sunday 17 March, will see experts from across the county sharing knowledge and research across a range of subjects.
With sponsorship from the Royal Society of Biology and supported by Thomas Hardye School, Dorset County Museum, and Dorchester Town Council, the free event, which runs from 1pm-5pm, will see a range of activities in place to entertain budding scientists.
The event will also be offering the chance to learn more about elephant conservation, the life of ticks and astronomy, as well as sessions in chemistry and even exotic animals to handle. Visitors will also be able to learn about radio tracking and how the technology is helping the planet.
BU's Professor of Microbial Biology, Dr Genoveva Esteban, will be showing living microbes and explaining more about them, together with augmented reality experiences with dinosaurs. Genoveva said: "This Family Science Festival has allowed me and BU to stablish long-lasting partnership with local councils, the Dorset museum and local schools. This festival is the first of its kind in Dorchester, and our ambition is to develop this into an annual event, renaming it 'Dorchester Science Festival'. We are grateful to the Royal Society of Biology and the EU- Interreg programme for sponsorship".​
The event will also see the debut outing of the 'Dorset Inflatable Museum' which will be touring the County from April, providing a unique pop up experience whilst the Dorset County Museum undergoes extensive and exciting refurbishment. There will be light refreshments available to keep you going through the afternoon.
The Family Science Festival is programmed as part of the national British Science Week which runs from the 8th-17th March and is a ten-day celebration of science, technology, engineering and maths.
To read more about BU's outreach activities, click here.