A conference celebrating the life of radio pioneer Charles Parker will be hosted in his birthplace of Bournemouth, 100 years to the day since his birth, 5th April.
The Charles Parker Day takes place every year, since the inaugural event 16 years ago and celebrates the radio producer's life by looking at radio techniques past, present and future.
The conference, now organised by the Charles Parker Trust and the University of Sunderland, is now hosted at locations across the UK, but will be returning to Bournemouth for a special anniversary event.
Leading radio producers – including BBC Commissioning Editor Mohit Bakaya – will talk about Parker's influence on their work.
Sean Street is an Emeritus Professor at Bournemouth University and helped to start the yearly Charles Parker Day. He said, "I have a very personal connection with the day. As a radio practitioner, I was inspired by Parker's work from a young age - in fact I now realise that as a student during the 1960s, I was in college in Edgbaston, Birmingham, directly across the road from the old BBC, where Charles was then working. So to teach radio in Bournemouth, and then to find that one's hero was born in your town...well, that had to be celebrated!
"From the start, the Charles Parker Day has been a gathering for all those interested in Radio documentary, be they academics, students or practitioners. It is a delight for me that it comes home to Bournemouth this year for Charles's centenary."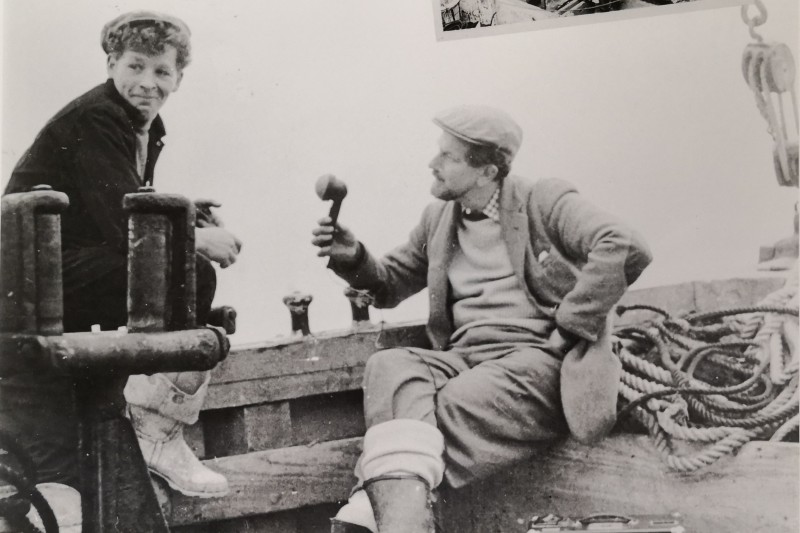 Charles Parker Day will also feature two important announcements; the winners of the national Charles Parker Prize for Best Student Radio Feature to be broadcast in the summer on BBC Radio 4; and a £3million Audio Content Fund, awarded by the Department for Culture, Media and Sport, a competitive fund for independent programme makers to produce new creative radio content for broadcast.  The Fund's Managing Director is Sam Bailey a former BU student.
Co-organiser Andy Cartwright said, "This year's annual conference continues to celebrate radio feature – past, present and future – and it's wonderful to returns to the town where Parker was born, exactly 100 years ago. Parker was responsible for a series of innovative radio programmes known as the Radio Ballads which combined actuality, speech and song to capture the extraordinary nature of people's lives. In this centenary year we look back at his work and explore contemporary audio feature making and introduce new opportunities for creative audio producers."
A programme, for BBC Radio 4, has been produced by Sean Street and Andy Cartwright, looking at the legacy of the radio producer, with information available on the BBC website, due to air on 6 April 2019: https://www.bbc.co.uk/programmes/m00040r6
For more information, or to book your place, visit: www.bookwhen.com/charlesparkerday