Immi Hand, TeamBU and Taekwondo athlete has recently won two gold medals at the British Student Taekwondo Federation in their winter national championships.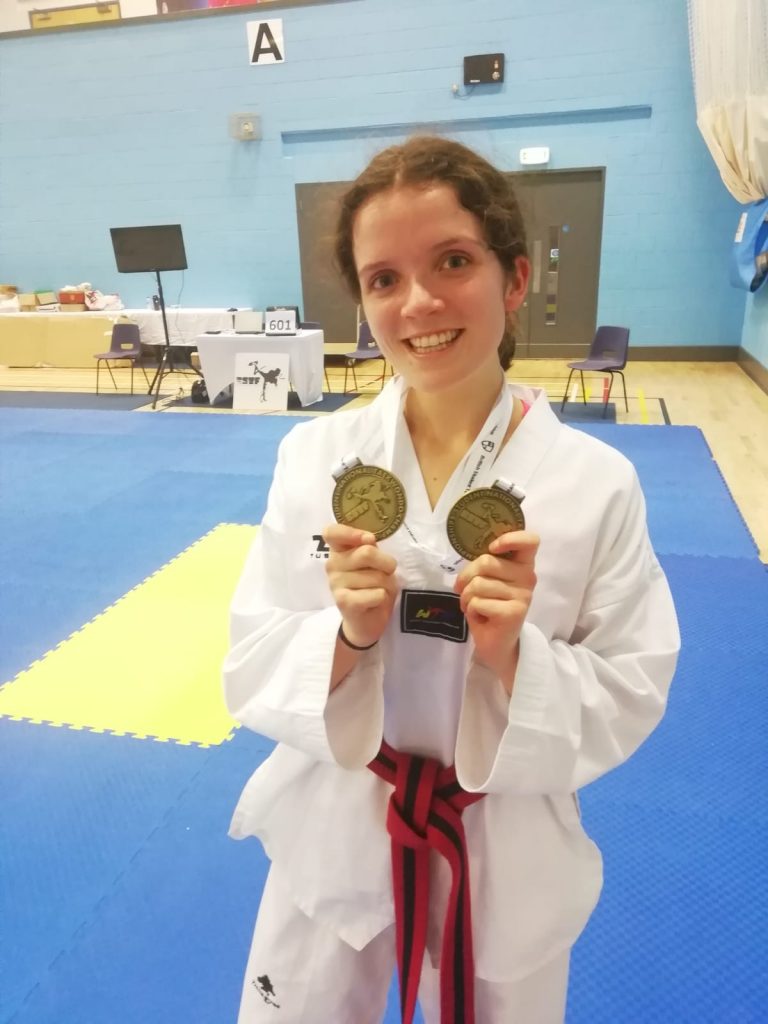 In Nottingham on the 17th February, she competed in both the Olympic and World weight classes with nearly twenty competitors in each, Immi put in strong performances to bring home two golds.
Commenting on the competition, Immi described her appreciation for the solidarity among students and the event. She went on to say,
"Something that I love about the student competitions is the camaraderie between the competitors. In the final of the afternoon division, after the person coaching me had had to leave, a girl from my category who had been eliminated in an earlier round of the competition opted in to sit on the coach's seat for me which was lovely and supportive. And it turns out I'm currently training with her sister up in Birmingham at Sutton Coldfield Taekwondo!"
Based on the points Immi has won, BU are now in 7th out of 48 other universities, placing well heading into the final event of the year, the BSTF Spring National Finals.
In addition to Immi's successes at the BSTF Events, she also competed in the PUMA International Open winning gold. To add to the success of this, it is an International event covering various age categories, as well as a variety of martial arts.
Immi now has her eyes firmly on the BSTF Spring National Finals, hoping to win more golds and push BU up the final standings!