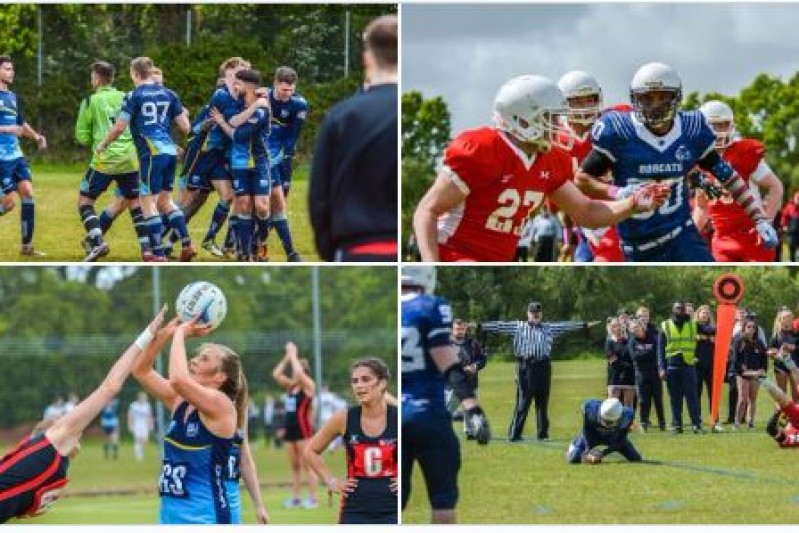 BU's sports teams claimed an 18-6 victory against rivals Solent University in the annual Varsity event.
Varsity takes place each year, pitting BU's sports teams against Solent University. This year, the competition took place over two days, with a number of indoor sports taking place at Solent University, before a whole day of sport at Chapel Gate in Bournemouth.
There were wins for BU's American football, rugby and tennis teams.
BU's football teams also emerged victorious in all four games to help BU battle to an overall victory of 18-6.
Michael Barry, Sports Performance Manager at Sport BU, said, "Varsity is an excellent celebration of the hard work that our students put in to sport their sport and teams all year – and we're delighted to see so many competing and contributing to an overall Bournemouth University win. It was great to see the event spread over the 2 days, working with staff at Solent and using facilities at Solent and Chapel Gate. We're proud  of everyone who took part yesterday, we love that they love this event – and now the hard work starts to get our teams ready to compete again next year."
Photos and scores from the day can be found on SportBU's Twitter page: @SportBU.