Bournemouth University BA (Hons) Advertising students Liz Croughan, Katie Dennis, Milly Peckham-Cooper and Maddy Shutt have been shortlisted amongst the top 3 student teams in this year's Ad Venture Student Competition, having 'pitched' against teams from universities across Europe, the Middle East and Australia.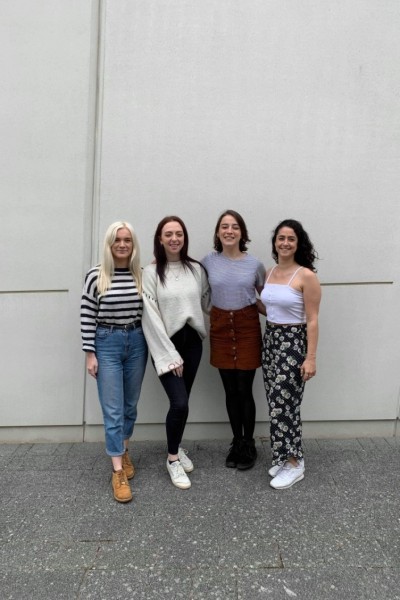 The competition provides students with an opportunity to experience first-hand what it's like to develop an advertising campaign in response to a brief from a real client.
The team's advertising campaign, VIS - Rhymes for Current Times, is a pan-European campaign that aims to change gender-focused perceptions of toys for children.
Utilising the skills learnt on their course, the team worked on the campaign from the end of November to December - replicating the tight deadline of a true live brief.
The team are due to present their proposals at the annual EDCOM conference in Paris on Friday 17 May.
Cliff Van Wyk, Senior Lecturer in Advertising & Marketing Communications said: "Irrespective of whether our team makes it through, they have already done a brilliant job and have made us, and themselves, extremely proud of their achievement."
Find out more about studying BA (Hons) Marketing Communications with Advertising at BU