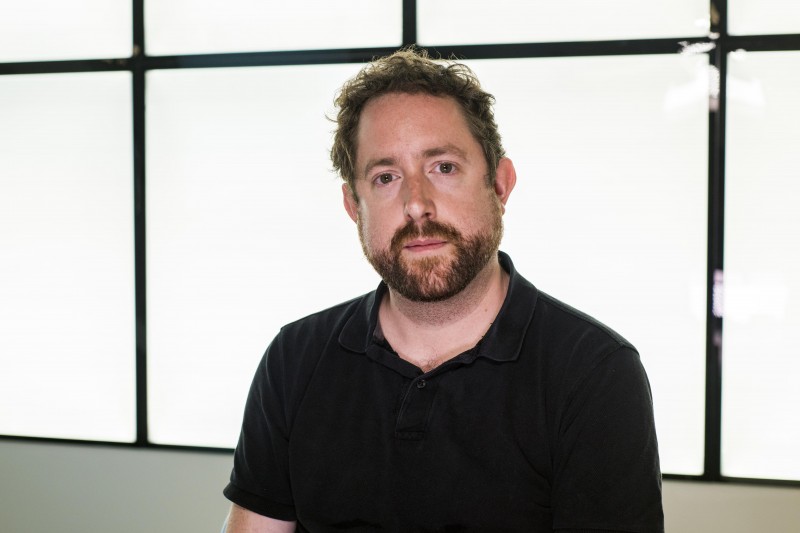 Tom Reed, Head of Rigging at the Moving Picture Company (MPC) in London, visited the university to meet and advise students studying visual effects. After graduating BU's BA Computer Visualisation degree in 2003, Tom worked on top-grossing films including The Lion King, Dumbo, Guardians of the Galaxy, Blade Runner 2049, Wonder Woman and The Jungle Book.
 
Tom's first role at MPC was as modeller and character rigger on Harry Potter & the Prisoner of Azkaban and AVP: Alien Vs Predator. Tom's skills were then recognised through his roles as a lead on 10,000 BC and Fred Claus, after which he was made Head of Rigging in 2008, working on sequences like the multi-limbed serpent in The Chronicles of Narnia: Voyage of the Dawn Treader, character movement for Groot in Guardians of the Galaxy, and even digitally removing Ralph Fiennes' nose for the Harry Potter films.  
Tom, who spoke at BU's BFX Festival in 2013, said: "When I graduated in 2003, what first hit me is that there's still so much more to learn. The three years at university is great and you learn so much, from scriptwriting, animation, sculpting and painting to maths programming. There have been so many highlights and the early days really stick with me."
As Head of Rigging at MPC, Tom's main role is to lead a team of animators whose responsibility is to ensure the animatronics of movement and rotation for moving characters on screen. While visiting BU's Talbot Campus, Tom met and advised a number of animation students working on their projects, helping with rigging ideas, designs and career advice.
"Rigging is when you take the static 3D geometry inside the computer and you put inside the internal mechanisms to let that be animated. My team works with animation to provide control structures so they can move arms, legs and heads."
He added: "You're working with creative visionaries like John Favreau and Tim Burton to really try to nail down the essence of these characters. There are all sorts of challenges, which makes it really interesting but that's what is enjoyable and working with a great team just makes it even more fun."
To read about BU's BFX Festival, visit: https://www.bfxfestival.com/