2019 saw a big change for #BUvSolent with the move of Badminton, Basketball and Futsal to the new sports complex at Solent University. This meant that 9 fixtures took place on Tuesday and then the remaining 15 fixtures took place at Bournemouth Sports Club, Chapel Gate and the RAC Saddle Club. We had 14 hours of fixtures which gave everyone the opportunity to check out some of the Varsity action at either site.
Solent University delivered a fantastic event with many fixtures being very close and needed penalties and count back on points to find winners. BU narrowly took the lead 5-4 going into the Wednesday.
Bournemouth Sports Club was transformed to accommodate Varsity where we had the Athlete Village, Live Music, Live Commentary, exhibitors, bars, crepes, bratwurst and all the other food you could want. All TeamBU athletes again wore rainbow laces to show their support for Stonewall cause and acceptance without exception. The atmosphere started slow with low temperatures and showers across the site however after a wet setup the weather improved and the sun stayed until the end of the event. BU took a comfortable lead early on the Wednesday however scores were again close with many sets of penalties taking place. This did not change the final outcome where BU came out 18-6 winners.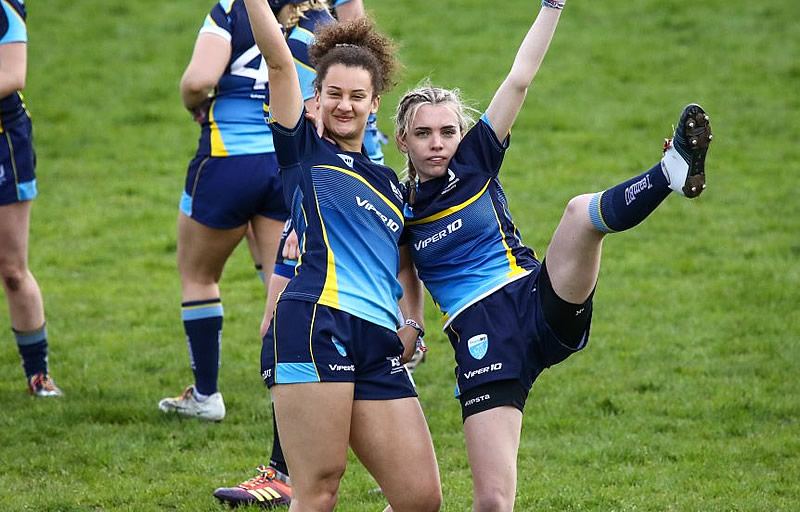 This year saw the introduction of #BUvSolent support for the Street Support Network. The network works online and offline, connecting and supporting local people and organisations to End Homelessness in Bournemouth, Christchurch and Poole. Their vision is to create a citizen-led network, where people with personal insight into homelessness, decision makers and people with resources co-create effective solutions together. We will continue to support this great cause moving forward and would encourage you to find out more.
We introduced a plate competition for those sports who were entering the event for the first time which were Volleyball, Golf and Rowing. These sports will move forward into the event from now on as the proof of concepts were a success.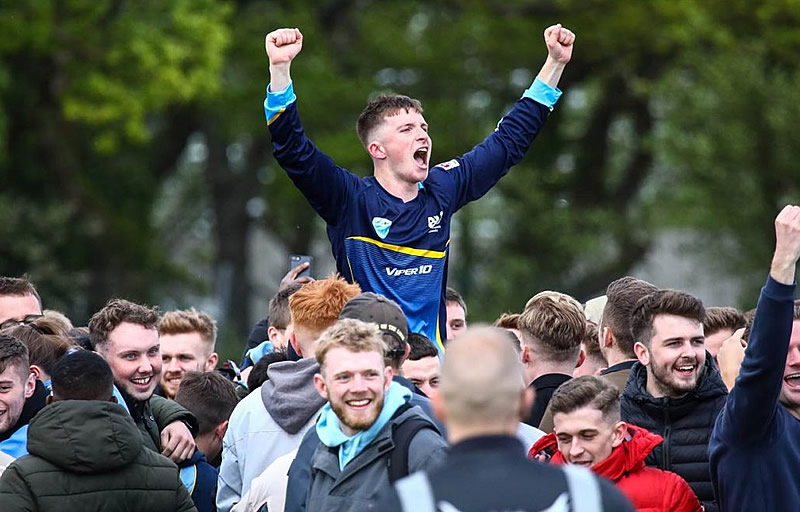 Michael Barry, Sports Performance Manager at SportBU, said, "Varsity is an excellent celebration of the hard work that our students put in to sport their sport and teams all year – and we're delighted to see so many competing and contributing to an overall Bournemouth University win. It was great to see the event spread over the 2 days, working with staff at Solent and using facilities at Solent and Chapel Gate. We're proud of everyone who took part yesterday, we love that they love this event – and now the hard work starts to get our teams ready to compete again next year."
Both days were fantastic and described by some students as the best event of the year. Tickets are available to all so if you missed this year make sure you don't miss 2020. Make sure you take a look at the event page on Facebook for all event videos and photos, also don't forget to search #BUvSolent.
We would like to thank everyone who attended the event and all of our partners. Special thanks go out to our main supporters:
Bournemouth Sports Club
Funnybone Events
Viper 10
iPro Sport
Lul-Med Services
Nerve Radio

Vanguard Security
United Taxis
Street Support Network
Dorset Sexual Health
Wessex Fire & Rescue Service
Universities Neighbourhood Policing Team
Final score: Bournemouth University 18 - 6 Solent University
| | | | | |
| --- | --- | --- | --- | --- |
| Sport | Team | Opposing Team | Score | Result |
| American Football | Mixed 1 | Solent 1 | 20-8 | Win |
| Badminton | Men 1 | Solent 1 | 4-4 (8-10) | Loss |
| Badminton | Men 2 | Solent 2 | 5-3 | Win |
| Badminton | Women 1 | Solent 1 | 6-2 | Win |
| Basketball | Men 1 | Solent 1 | 81-93 | Loss |
| Basketball | Men 2 | Solent 2 | 66-74 | Loss |
| Basketball | Women 1 | Solent 1 | 113-41 | Win |
| Cricket | Women 1 | Solent 1 | 138-52 | Win |
| Equestrian | Mixed 1 | Solent 1 | 1085-736 | Win |
| Football | Men 1 | Solent 1 | 2-2 (16-15) | Win |
| Football | Men 2 | Solent 2 | 4-1 | Win |
| Football | Men 3 | Solent 3 | 1-1 (2-1) | Win |
| Football | Women 1 | Solent 1 | 2-0 | Win |
| Futsal | Men 1 | Solent 1 | 4-4 (5-4) | Win |
| Futsal | Men 2 | Solent 2 | 3-3 (3-2) | Win |
| Futsal | Women 1 | Solent 1 | 3-7 | Loss |
| Hockey | Men 1 | Solent 1 | 5-7 | Loss |
| Hockey | Women 1 | Solent 1 | 6-0 | Win |
| Netball | Women 1 | Solent 1 | 29-31 | Loss |
| Netball | Women 2 | Solent 2 | 35-19 | Win |
| Rugby | Men 1 | Solent 1 | 20-5 | Win |
| Rugby | Men 2 | Solent 2 | 41-0 | Win |
| Rugby | Women 1 | Solent 1 | Round robin | Win |
| Tennis | Mixed 1 | Solent 1 | 7-0 | Win |