Stephen Crabb MP visited Bournemouth this week to talk about the role universities have to play in informing public policy through research.
The Member of Parliament for Preseli Pembrokeshire, a current member of the Committee for Exiting the European Union, spoke about how it is vital that robust research helps to inform the future of the country, and the role universities can play in this.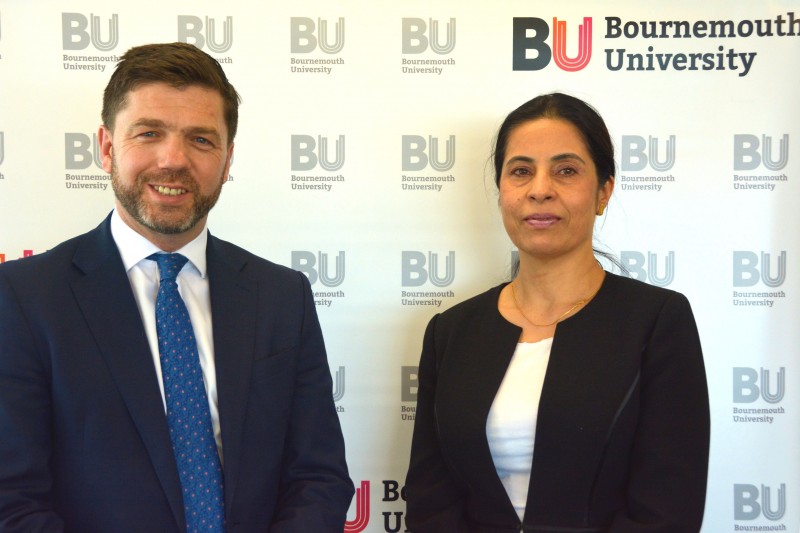 The Conservative MP also talked about how research is being used in Parliament, what MPs are doing with it, and how experts are needed more than ever to help unblock the Brexit stalemate in Parliament.
Speaking at the event, Mr Crabb said, "It is great to see the university doing so well, and the Business School going from strength to strength. I think there is a huge amount of really good work going on throughout the universities in this country, and I think it's probably fair to say we don't hear enough about it in Parliament.
"There is a big appetite at the moment across Whitehall, across Westminster, for insight and knowledge, and expertise. We are not living in an age were experts aren't welcome. We need experts more than ever, but the experts need to come forward and give us relevant and insightful research that we can use on a day-to-day, practical basis."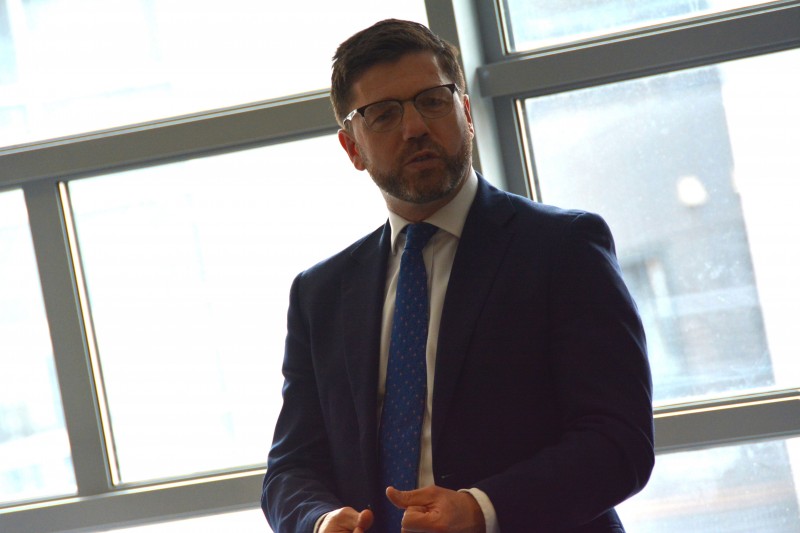 Mr Crabb also spoke about how politics had become about emotion and storytelling, and how the government needed to get back to informing the public through positive stories. He said that he did not believe people have had enough of experts and that we shouldn't abandon core disciplines of fact and research.
The event was organised by Professor Sangeeta Khorana, whose research has been presented to Select Committees and MPs on a number of occasions.  An expert in Economics, Sangeeta has helped to inform the Welsh Assembly on the outcomes of Brexit, as well as several key industries on their future trade in the wake of Brexit.
She said, "Evidence-based research can open up the 'black box' of policy making and is a key pillar in the foundation of public policy. It is very rewarding to hear that the impact of research we, academics, produce is far reaching and supports decision making at the highest level."