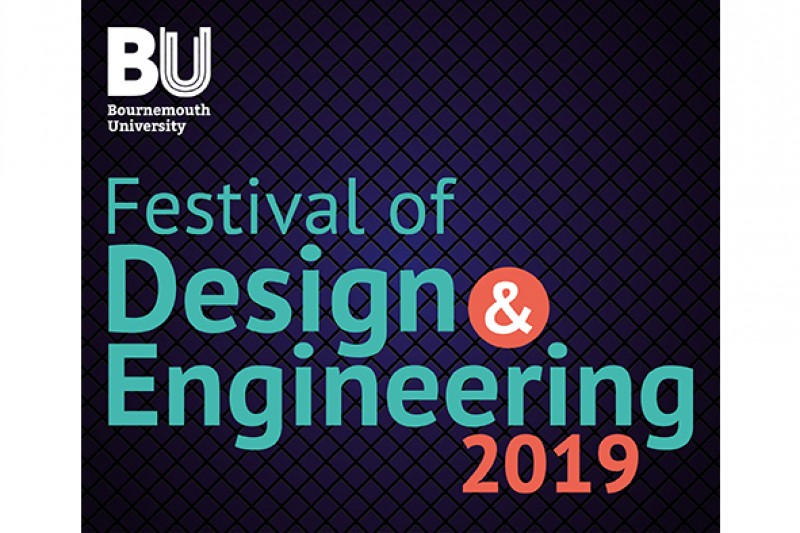 Visited by industry, schools and colleges, friends, family and the local community, the Festival of Design & Engineering is an exciting annual exhibition of final-year projects from BU's Design & Engineering students. 
You'll see exciting new developments and innovative design solutions to real-life problems, including some exhibits which are a direct result of industry collaboration during the students' placements. Many of the projects are also linked to BU's research themes and it's a go-to event for talent scouts to spot tomorrow's designers and inspire the next generation.
Based at the Talbot Campus with events for various audiences, there's also an exclusive preview for staff, current students and selected schools and colleges on Thursday 20 June.
Festival programme
Thursday 20 June, 1pm - 3pm
Event preview for staff, current students, and selected schools and colleges
Join us for a sneak preview of all the exciting projects being featured at this year's Festival.
Friday 21 June, 8.30am - 10am
Business Breakfast – Shaping the Future of Design & Engineering
This is an event for invited business guests and is presented by Dr Philip Sewell, Head of Design & Engineering at BU and Jane Warren, Dorset Engineering & Manufacturing Cluster Manager.
Featured topics:
Our BU2025 strategy and investment areas which bring together outstanding education, world-class research and professional practice
The launch of our new Institution of Mechanical Engineers (IMechE) placement scheme
Our new Engineering Degree Apprenticeship in partnership with Bournemouth & Poole College.
The morning also includes networking opportunities and a visit to the Festival exhibition from 10am. Places for the business breakfast can be reserved through Eventbrite.
Friday 21 June, Saturday 22 June and Monday 24 June, 10am - 4pm
Open to the public (and schools and college groups on Monday)
The exhibition is open to everyone, including friends and family. Come along and meet our students and experience for yourself the hard work and creativity that makes BU stand out from the crowd.
It's also an opportunity for the next generation of budding engineers and designers to gain an insight into what's involved when studying for a degree in design & engineering and to be inspired by the work that our current students have produced.
Schools and college parties wishing to attend, please contact the team on 01202 963999 or email [email protected].