A concert aid for deaf people, an air purifier for prams, and a solar-powered compression bin will be among the student innovations on display at BU's Festival of Design and Engineering.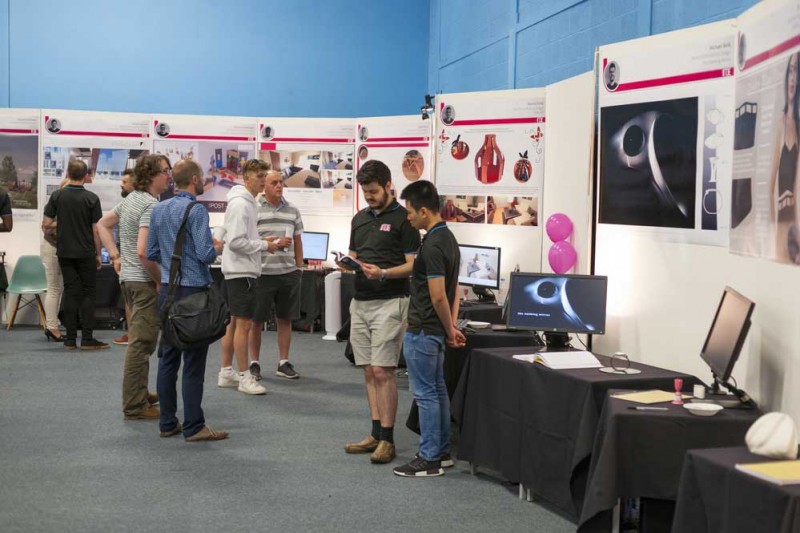 The annual festival is a showcase of the projects and prototypes created by final year Design and Engineering students.
The free event is open to the public and runs from Friday 21 – Monday 24 June, with the opportunity to see the products and chat to the students behind them.
Final year BSc (Hons) Product Design student James Whatley is among those displaying their work. He has created the Pura – an air purifier which can attach to children's prams.
"The product idea came about due to growing concerns surrounding air pollution," he said. 
"During my research it became clear that infants are particularly vulnerable to the particles in air pollution due to the density of pollutants and the low level position of prams. The product I have designed detects dangerous levels of air pollution and subsequently provides the infant in the pram with a cleaner supply of air."
The festival also features a Business Breakfast event from 8.30am on Friday 21 June, with the opportunity to hear about BU research into nanomaterials and network over a hot buffet breakfast before touring the show.
For more information, or to book free tickets, visit the Festival of Design and Engineering Eventbrite page.