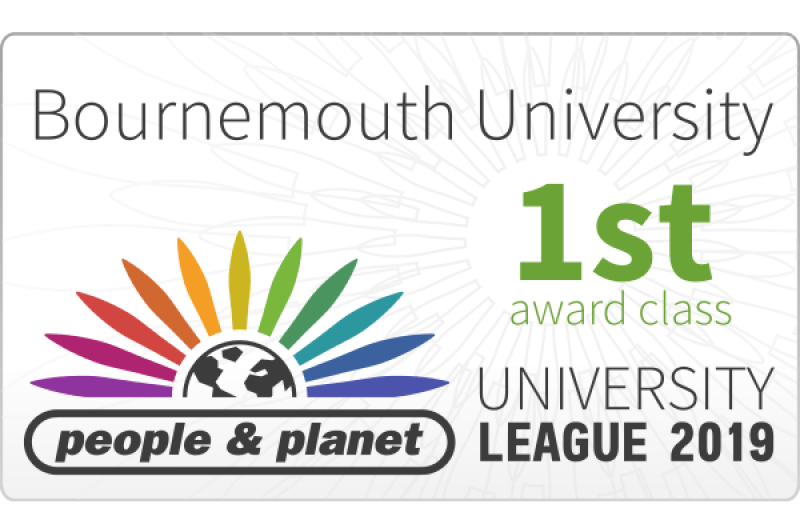 BU is delighted to announce we have retained our first degree classification in the People and Planet University League 2019.
The league is the only comprehensive and independent league table of UK universities ranked by environmental performance and only 30 out of 154 universities from across the United Kingdom were given a 'first class' award.
BU achieved full marks in the 'energy sources' category thanks to our new solar photovoltaic units on Poole House and using combined heat and power energy. We also scored highly for 'waste and recycling' which commends our low waste production and high recycling rate. This is a testament to the combined efforts of our students and staff taking care to consume responsibly - find out more about how you can help us to achieve our recycling target by July 2020. 
Sustainability Manager Dr Neil Smith said: "We are delighted to have retained our first class degree since the League started in 2007, despite the changes in criteria and methodology. The League is yet another way to highlight the work we are doing to embed sustainability across BU."  
Read more about sustainability at BU and how you can get involved in projects to improve our campuses.