Accounting students from across Europe have visited Bournemouth University for an extra-curricular intensive study programme.
Around 100 students from 12 universities across Europe, as well as Southern Connecticut University in the USA, joined BU students for the week-long Developing Innovative Pedagogy for Complex Accounting Topics (DIPCAT) programme.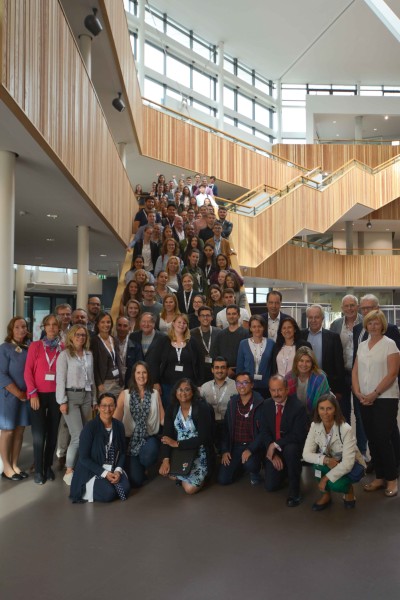 The programme aims to give students and academics opportunities to network with each other and with professionals and policy makers in accountancy.
The students also take part in case studies, encompassing complex issues facing the accounting profession.
 "The students are just having an amazing time working with each other, looking at these cases and working together to come up with solutions," said Dr Phyllis Alexander, Principal Academic in Accounting and Taxation at BU and Principal Investigator for the DIPCAT project.
"There's no black or white answer to a lot of these problems and what they are developing are those listening, debating and reasoning skills.
"What's wonderful is that we have 13 countries represented here – they are all mixing it up and working in small breakout teams and really shining, thoroughly engaging in the cases that we've developed and making lifelong friends."
The project, funded through Erasmus+, has been running for 25 years with over 1,800 students participating in total.  
"We're constantly in touch with our professional network to make sure that we're producing students that are going to be career ready and that have honed those all-important employability skills like communication and teamwork," added Phyllis.
"They are enhancing their personal and professional networks – we've even had a few marriages and babies come out from it over the years!
"We've spoken to our graduates afterwards and they will tell us that they have landed those first jobs and all they talked about were these programmes that they have been involved in. So it's helping them get those jobs and then shining in their jobs."  
Find out more about Accounting, Finance and Economics courses at Bournemouth University