Horses can have a positive effect on individuals with behavioural and mental health issues, according to the results of a Bournemouth University research project.
Dr Ann Hemingway, Professor of Public Health and Wellbeing at Bournemouth University, has been working with charity The Horse Course, to understand how learning natural horsemanship skills can have a positive effect on mental health outcomes.
The charity receives referrals from social care, healthcare, including Child and Adolescent Mental Health Services, and education providers and works with people to improve behaviour and mental health outcomes through training them to communicate with and connect with horses.
Dr Hemingway said, "People experience emotional arousal when learning natural horsemanship skills, specifically when they ask the horse to do something, which is measurable through their skin conductivity response. We found that participants on the course repeatedly experienced emotional arousal and were coached to gain a successful outcome.
"This means they are rehearsing becoming emotional and experiencing a positive outcome through undertaking the course. This would appear to be the mechanism of action underpinning the impacts of The Horse Course."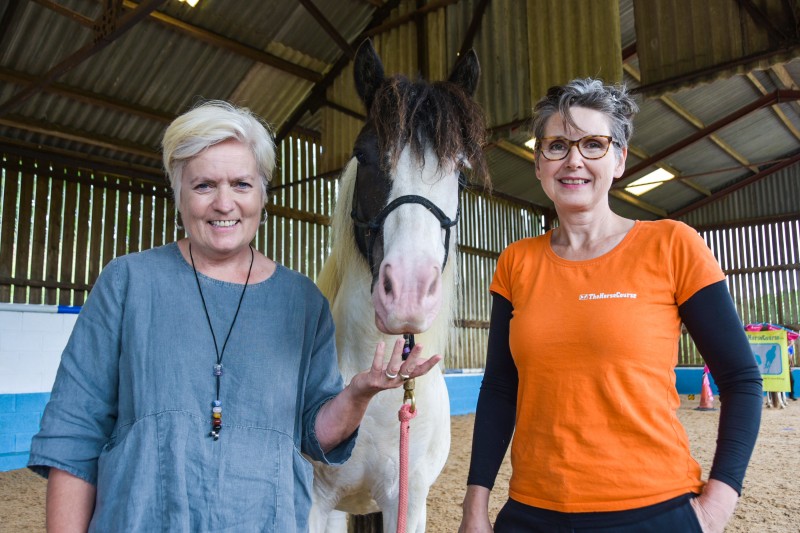 Users of The Horse Course have included those with drug and alcohol addictions, anxiety disorders, diagnosed mental health disorders and behavioural issues. The Horse Course sees many positive outcomes in the lives of those it works with, and Prof Hemingway's data is helping to show the measurable impact this work can have. The Horse Course is now offered in four counties across the South of England and in London.
Dr Hemingway worked with colleagues across Bournemouth University in completing the research, including Dr Sid Carter, Dr Andrew Callaway, Dr Emma Kavanagh and Dr Shelley Ellis.
Dr Hemingway continued, "When working with horses, what is required is for you to be calm, consistent and assertive to get a positive response. Through learning natural horsemanship skills in this way, you can learn to deal with experiencing emotional arousal and have a positive outcome, you learn to do this and communicate with the horse through your body language.
"Our overall analysis of over 330 individuals who have completed the course shows significant positive changes in behaviour and mood some two months afterwards in a large majority of the participants. If your body is learning to be calm and assertive to get a successful outcome this appears to impact on your behaviour in the long term."
Harriet Laurie, CEO of the Horse Course, has been working alongside Professor Hemingway for a number of years to understand the relationship between horses and positive changes in behaviour and mental health.
Harriet said, "The Horse Course is here to help people when all else has failed. This work is incredible, every day is a miracle and it is really nice when somebody like Prof Hemingway produces hard data, and shows that the work we are doing has an impact on people's lives."
For more information about Dr Hemingway's research, visit http://eprints.bournemouth.ac.uk/32484/ or watch a video to see The Horse Course research in action https://www.youtube.com/watch?v=FNbpKns-s0g&feature=youtu.be.  For more information about The Horse Course, visit http://www.thehorsecourse.org/