The first week of the new academic year sees the release of a special video to welcome all new and returning students to Bournemouth and Dorset.
Featuring personal messages form BU Chancellor Kate Adie, Vice-Chancellor Professor John Vinney and SUBU President Ade Balogun, the video also highlights some of the amazing coast and countryside on the doorstep in Bournemouth and encourages students to explore Dorset as a whole.
The famous Gold Hill in Shaftsbury is seen with BU Sports Management student Vedangi Kulkarni recreating the famous scene from the Hovis advert directed by Ridley Scott in 1973 using the bike she cycled 18,000 miles unsupported around the world in 2018. While at Lulworth Cove BU triathlete Joe Arundel can be seen running along the world famous Jurassic coastline.
BU is the official higher education partner of Premier League team AFC Bournemouth, and Chairman Jeff Mostyn recorded a welcome message from the Vitality Stadium, which is hosting Premier League football for a fifth successive season, putting Bournemouth on the global stage, with live matches screened across the world.  There is a special ticket ballot open to all BU students to buy student priced tickets for home Premier League matches – with more information here.
AFC Bournemouth and Holland international footballer Nathan Ake also visited BU's Talbot Campus to mark the start of the new term where he saw the research undertaken by BU's Sports Management Centre in the Human Research Laboratories, where he met Rebecca Rendell and Andrew Callaway, who are both engaged in sports and endurance related research at BU.
Nathan also visited the production facilities in the Faculty of Media and Communication to look at the professional quality video studios that BU students are taught to use during their studies. Following his visit Nathan scored the first goal in the Cherries win over Southampton!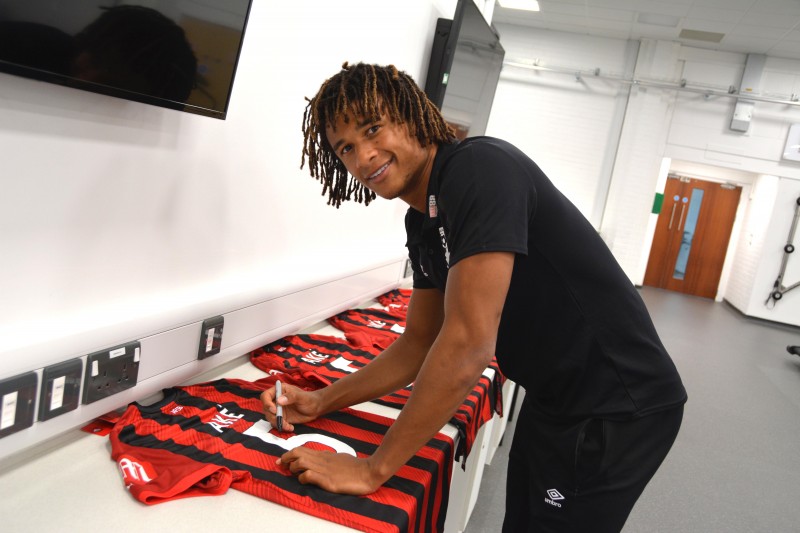 Over the summer, BU's Estates team have worked hard to make numerous improvements to BU's campuses, so you may have noticed quite a few changes. This includes work within Christchurch House to build high-quality, specialist labs, which will significantly enhance student training facilities.
BU is also delighted to announce that the keys to the Poole Gateway Building on Talbot Campus have been handed over. The building is planned to open in spring next year. Bournemouth Gateway Building on Lansdowne Campus has also been progressing well and on track to celebrate its opening next summer.
Whether you have just started at BU or are returning for a further year, there is a range of support on offer to you as you settle in to life at BU. There are many opportunities to build your social network through clubs and societies and extra-curricular activities. Although you might feel you don't have time for anything other than your studies, you are likely to perform better if you give yourself some quality leisure time too.
It is normal sometimes to feel a bit overwhelmed or anxious. There are staff at BU who you can talk to and you can also log onto forums like Big White Wall or the Student Room to share experiences with others who are feeling the same way and find some moral support. Big White Wall also has courses in topics like managing anxiety and stress and problem solving and best of all, as a BU student it's free to use! Plus, the AskBU team is available to help with information, advice and guidance throughout your studies. Drop them an email, call them or pop in to see them. The team is at The Base in Poole House and in Bournemouth House Library.
And finally, whether you are new or returning to us this year, we want to give you the chance to help our new students make the most of our beautiful location. We'd love to know where your favourite place in Dorset is to visit and why. Comment on our 'Welcome' video posts on Facebook, Twitter and Instagram sharing your suggestion and you could be in with a chance of winning an AFC Bournemouth shirt signed by Nathan Ake.
The competition will be running from Monday 30 September 2019 and closes at midnight on Monday 14 October 2019. Full terms and conditions can be found here.