Adobe is moving to a subscription-only access model for its Creative Cloud apps and services, which means that from October 2019 a username and password are required to run Adobe desktop applications.
Your BU login will give you access to Adobe CC apps when you're using computers on campus. Follow the details below:
When you first open an Adobe 2019 app from AppsAnywhere, you will be presented with a Sign in box.
- If you already have a personal Adobe ID, you can enter your details here, otherwise;
- Type your BU email address in the username box [email protected]
- Hit TAB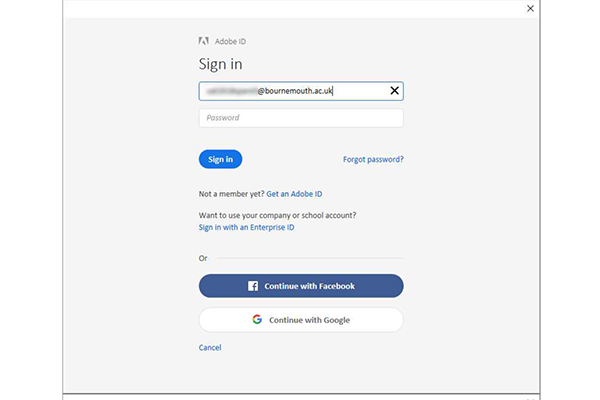 You'll then be redirected to a BU login box.
- Enter your BU username and password here, and click Sign in.
As long as you remain logged on to the same computer, you can launch other Adobe 2019 apps without being prompted for your account details again.