Alumni from BU's Business Studies degree travelled back to Bournemouth from as far afield as Australia and the USA for their 40 year reunion.
The group met at BU's Talbot Campus to see how it had changed since they graduated 40 years ago. They also had the opportunity to explore the town and the surrounding area.
Since leaving BU, the group have gone on to have varied careers in everything from marketing to IT, property development, and security.
Ian Fewtrell travelled from Australia, where he has lived for over 30 years, for the reunion.
Ian, who is now semi-retired and runs his own IT business, said: "When I left here, I went to work for a company that owned Vodafone, in the networking and communications side of things.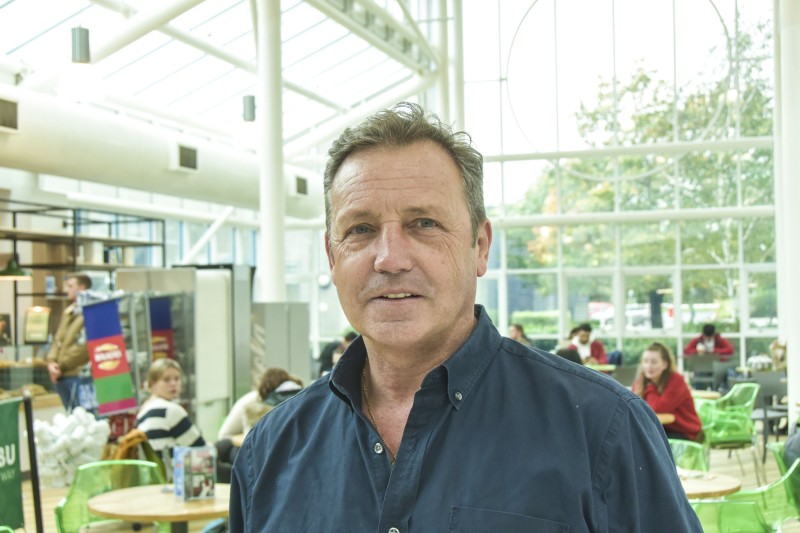 "It turned out that Australia didn't have any of that expertise so I was offered job after job because I had that skillset and I went on to become Managing Director of a couple of those companies out there.
"I haven't been back to the UK in 30 years, so I feel like a foreigner, and I don't recognise the university at all. The only bit I recognise is the bar, and that is quite possibly because it's where I spent a lot of time."
He added that his degree from BU got him started on his career, alongside making friends for life.
"It was fantastic – one of the best times of my life. You make friends for life. I would not have got the first interview without that degree. I wouldn't have got the job and I wouldn't have ended up as a Managing Director of a couple of IT companies had I not had that."
Mark Baynes, who is now retired but was Global Chief Marketing Officer for Kellogg, had travelled from his home in Boston, USA for the reunion.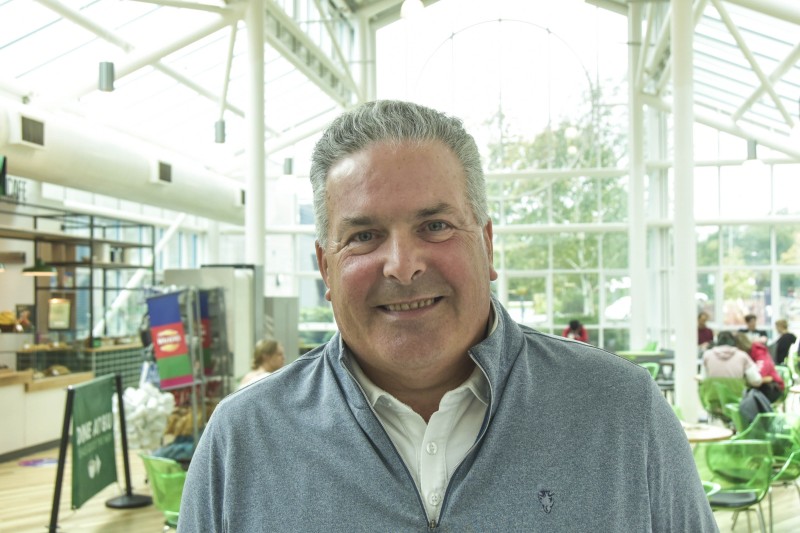 "When we did the year out in industry, I was in the marketing department so when I left, I joined a small company in their marketing department and then got a job in Nestle and it just went from there," he said.
"That year out in industry is huge. It takes you from the theoretical to understanding business and the culture of an organisation. I think you can make a positive impression in the workforce as much with who you are as what you do, and it just prepares you much better for that."
He added: "I've literally not stepped back into Bournemouth since the day we graduated, so it's fun coming back and seeing everyone – it's great telling the stories and reminiscing about the funny things that happened."
The reunion was organised by fellow Business Studies graduate Dr Debbie Sadd, who is now a Principal Academic in BU's Faculty of Management.
She said: "We've managed to stay in touch a bit over social media but to actually be in the same room as each other is lovely. So far we've just slotted back in to where we were 40 years ago so it's great fun.
"I've seen the university develop into the lovely structure and culture and atmosphere it has now and it's a proud thing for me to bring them back.
"I think the degree's business context gives you those skills which allow you to go on and be a leader in lots of different professions. So we've got people who've gone into IT, marketing, security, accountancy – all sorts of different careers - but we've all got that common management understanding behind the various things we've done. 
"I think it's a good testament to the multitude of careers that anybody who studies business can go in to."