Graduates from BU's Faculty of Management gathered on Monday and Tuesday to receive their degree awards across three ceremonies.
Around 1,230 graduates were in attendance over the two days at Bournemouth International Centre (BIC) joined by around 3,960 of their family and friends.
Two individuals were also awarded honorary doctorates for inspiring work in their respective fields.
On Monday, Alan James was awarded for his empowering approach to leadership as General Manager of SUBU – BU's Students' Union. Tuesday saw Larry Hollingworth, CBE, awarded for his outstanding contribution to the field of emergency relief.
Alan James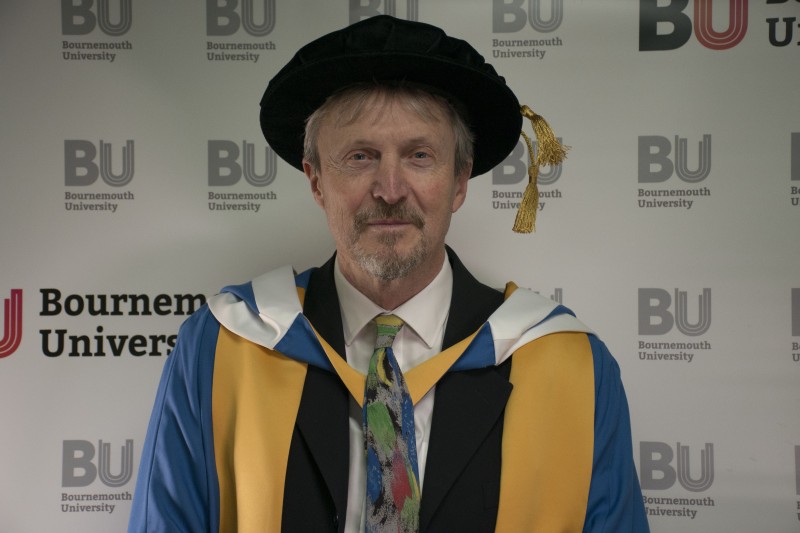 Alan has helped thousands of students make the most of their university experience as General Manager of SUBU for the past 25 years. Alan said: "It's wonderful. I'm very honoured and very surprised. Humbled and a million and one other things."
Speaking ahead of the ceremony, Alan had some advice for graduates: "Learn to trust. Especially if you're at work and especially if you're a manager."
Larry Hollingworth, CBE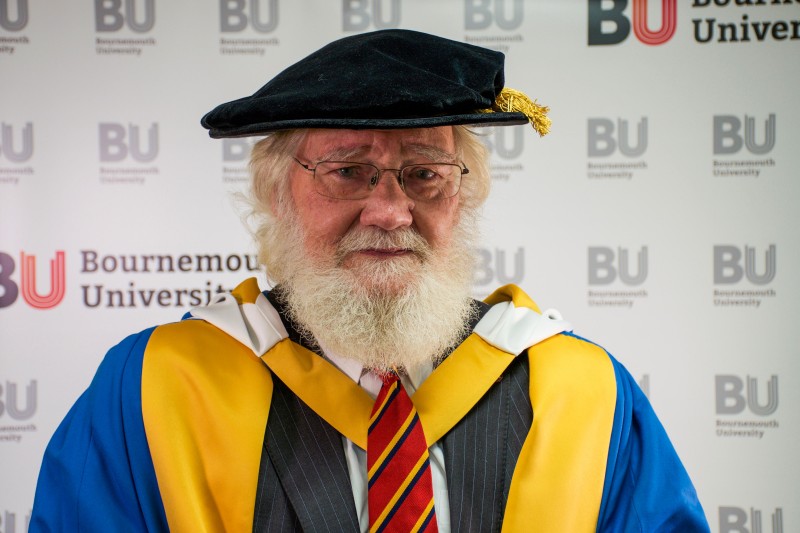 Head of Office for the United Nations High Commissioner for Refugees, Larry has worked closely with BU's Disaster Management Centre. Larry made his start in the British Army which led to a career working with victims of disasters and refugee camps. On receiving his honorary doctorate, Larry said: "I have been on the periphery of academic work for the best part of 25 years. I was more thrilled because it was Bournemouth."
"I live locally, and I've been a great fan and devotee of this university. Also I work with Richard Gordon, who is the director of the Disaster Management Centre, and it's a superb centre. I've worked most of my life in disasters, and he has the teaching of it and captures it magnificently."
Alan and Larry joined graduates from fields such as finance and economics, accounting, sports, events and tourism who will take their degrees into the wider world and begin their careers.
The graduation ceremonies were also watched live in countries including Vietnam, Tukey and Bulgaria.
Ceremonies continue throughout the week with six more to take place by Friday.
For more information about BU's graduation ceremonies, visit www.bournemouth.ac.uk/graduation-2019