Around 1,100 students from BU's Faculty of Science and Technology graduated in two ceremonies at Bournemouth International Centre.
They were joined by over 3,600 of their friends and family for both the ceremonies and the reception afterwards, where they could celebrate with a glass of fizz while listening to the Bournemouth University Big Band, and pose for photos on a giant deckchair.
The ceremonies were also watched live online by people from across the world, including viewers in Korea, Canada and the Faroe Islands.  
Graduates from fields including computing, archaeology and anthropology, design and psychology were joined by Honorary Doctorate recipients Canon Dr Bill Merrington and Valerie Pitt-Rivers CVO, DL.
Honorary awards are conferred to outstanding individuals who embody BU's qualities and values.
Canon Dr Bill Merrington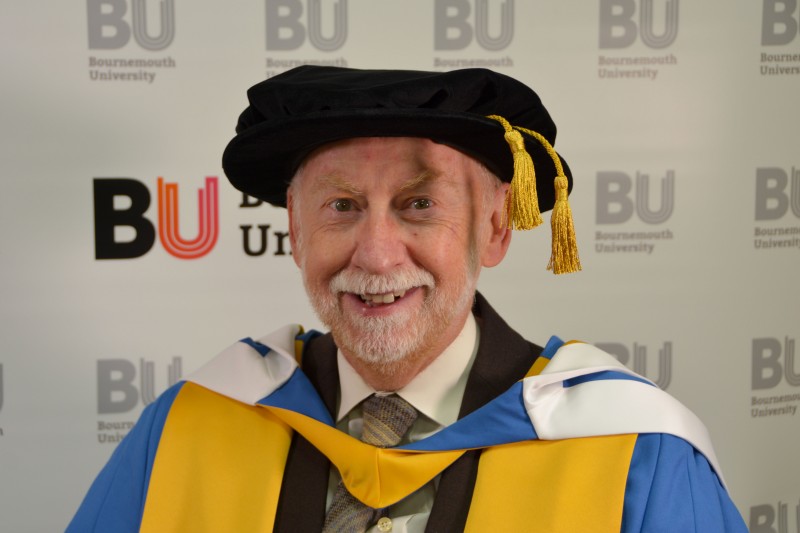 Bill Merrington was BU's chaplain for 11 years before moving on from the role in 2018 to serve as chaplain in a high-security prison. He has also written extensively on issues related to bereavement, loss and pastoral care, and has supported countless families affected by grief.
He said: "One of the jobs of the chaplain was to come to all of the graduation ceremonies so I think I've done probably 60, so it is very familiar but on the other hand it is obviously quite different to get an Honorary Doctorate. 
"It's lovely to come back and see so many familiar faces and it's a real honour to receive it from this university, I had a really lovely time."
Valerie Pitt-Rivers, CVO, DL
Valerie Pitt-Rivers was the first female Lord-Lieutenant of Dorset and was appointed a Commander of the Royal Victorian Order, for her personal services to Her Majesty The Queen and other members of the Royal Family. For the past five years, she has served as a BU Pro-Chancellor.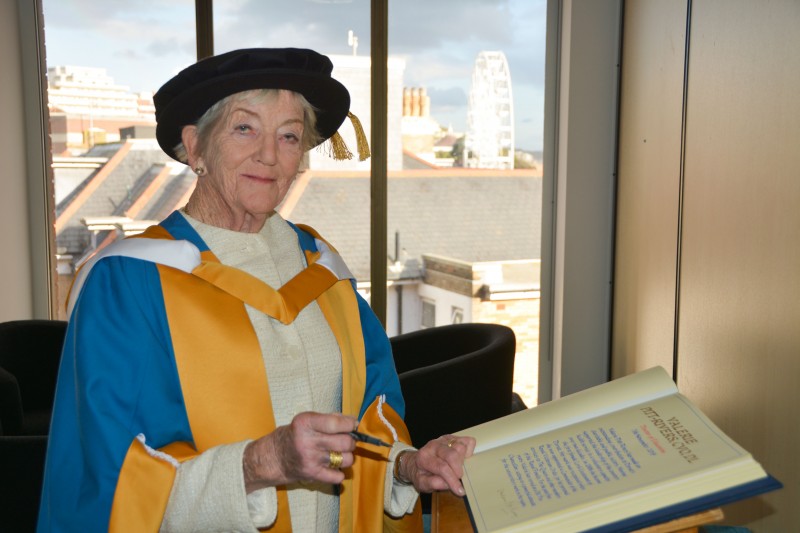 She said: "It's a whole new world to learn about the university and what young people are doing, what they are thinking about, I found really quite refreshing and it's just been a great part of my life to spend five years as Pro-Chancellor."
She added that attending the graduation ceremony as a Honorary Doctorate recipient, rather than presiding over it as Pro-Chancellor, would be a new experience: "It was rather a surprise, but it's very kind and a great honour. I hope I don't get it the wrong way around and starting handing things out to people instead."
Bournemouth University's graduation ceremonies take place from 4-8 November 2019, with over 4,000 students graduating in total across the week.
For more information about BU's graduation ceremonies, or to watch the ceremonies live, visit www.bournemouth.ac.uk/graduation-2019