A BU Television Production student has won first prize in the 2019 Bill Vinten GTC University Awards 2019. 
The Bill Vinten GTC University Awards competition acknowledges excellent teaching of camerawork and craft skills within UK educational establishments. It is run by the GTC - the Guild of Television Camera Professionals. 
BA (Hons) Television Production student Mylinh To was awarded first prize for her cinematography work on a project called Firing Line – The Coward.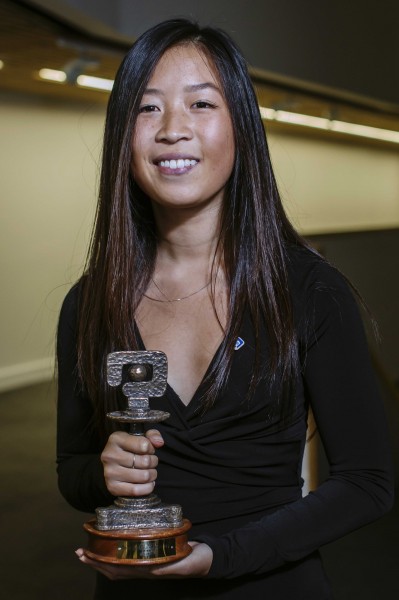 Set in the trenches of WW1, the movement of the camera and shot selection particularly impressed the judges and secured the prize of a paid work experience on a drama production and a year's GTC membership. 
Mylinh and her crew - Millie Owen, Leonnie Gomes, Caitlin Camp, Georgia Kemsley and Phoebe Burns - were invited to the Bill Vinten GTC University Awards. 
She said: "We were unaware of the submission and didn't realise how big of a deal it was. We were ecstatic and relieved to find out that our film has been recognised for its cinematography, and we really did go above and beyond to make sure everything on screen was as best as we could make it.
"From getting trained on specialist equipment, to filming all across the south coast and spending hours grading. I think we can all say it was the most professional shoot we had carried out in the past three years at university. As someone who has always been drawn to the camera, my strengths have shown I'm always trying to make whatever is happening in the frame as smooth as possible." 
 Find out more about studying BA (Hons) Television Production at BU.