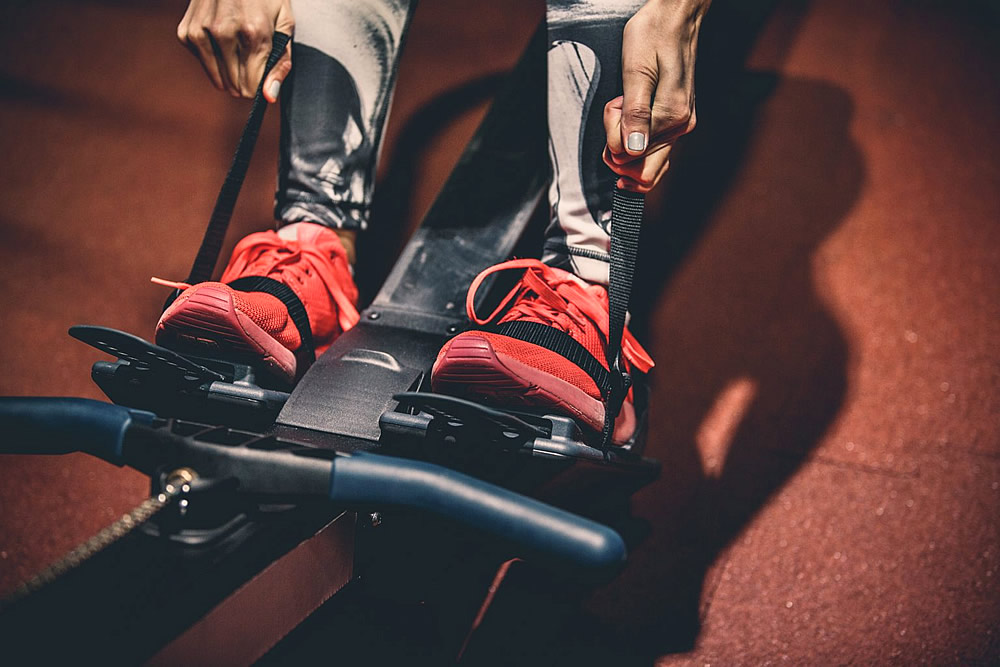 When does the event take place
Monday, March 2, 2020 to Friday, March 6, 2020.
Join us as we take on the challenge to row 2020 miles in 5 days to support University mental Health Day (UMHD) and raise funds for Sport Relief.
University Mental Health Day
University Mental Health Day (UMHD) takes place on Thursday, March 5, 2020. UMHD brings together the university community to make mental health a university-wide priority and create ongoing year round change to the future of mental health.
Research shows us that access to regular physical activity is beneficial for both mental and physical wellbeing. We therefore hope that staff and students will take part in this year's UMHD event.
Latest distance rowed – end of the day Tuesday, March 3, 2020 (running total):
Lansdowne Campus: 43,089 metres (28 miles)
Talbot Campus: 563,411 metres (350 miles).
What is Row Britannia?
Row Britannia is an inclusive mental health, fitness and wellbeing challenge set up by The British Inspiration Trust (BRIT). Through an extraordinary collaboration of partner organisations, Row Britannia will provide a UK-wide platform, campaign and event that will bring together universities, colleges, education and sports governing bodies, British sporting icons and communities to increase positive awareness of mental health and raise vital funds to support people living incredibly tough lives, in the UK and around the world, via Sport Relief.
Who can take part?
All BU staff, students and partner organisations. We welcome teams and individuals from across the university.  We want as many people as possible to be involved, have fun, improve their mental and physical fitness and raise funds for Sport Relief in the process.
When and where is this event taking place?
In support of University Mental Health Day on Thursday, March 5, 2020 our rowing challenge will span the five days from Monday, March 2, 2020 to Friday, March 6, 2020. Rowing stations will be available on both Talbot and Lansdowne Campuses.
What do I need to do?
Take time out from your work/study day, get away from your desk, challenge yourself and help us reach our target of 2020 miles in 5 days. Follow these simple steps:
Sign-up either as an individual or a team. Contact SportBU with your preferred date/time or drop in to the SportBU reception and book.
Call SportBU (01202 965012) | Email SportBU
If you are signing up as a team please provide a team name.  You will be asked to:
Provide your name/team name
Choose your venue – Talbot, SportBU or Lansdowne, Studland House. (There will also being rowing stations managed seperately by ResLife at Bailey Point, Dorchester House and Belaton House – sign-up locally for these.)
Book your slot/s
Agree to pledge a minimum of £2 per person participating. All monies raised will be collected on the day and donated to Sport Relief.
Turn up and row!
Log your distance on the chart available on your rowing station
Share your distance and action pics on our facebook group University Mental Health Day – Rowing Challenge.
Get into the spirit of the challenge
There's nothing like a little bit of healthy competition make people go the extra mile! Why not challenge your colleague or put together a departmental team and challenge another BU department or perhaps staff/students – pit your wits against each other. However you decide to take on the challenge be sure to row as far as you can.
Join in with the challenge and win.
There will be an ongoing 'Challenge chart' so you can see who is top of the leader board
Throughout our 5 day challenge we will be offering spot prizes and giveaways for individuals and teams
Staff members signed up for Green Rewards can also earn extra points for taking part.
Want to take part but rowing isn't your thing?
We want as many people as possible to be involved but understand rowing isn't for everyone. So, why not come along and cheer on a colleague or team – your support could make all the difference!
We look forward to seeing you there!