Bournemouth University has been ranked 90th out of 766 universities from across the world in the Times Higher Education (THE) Impact Rankings.
The rankings are the only global performance tables that assess universities against the United Nations' Sustainable Development Goals (SDGs), which aim to protect people and the planet.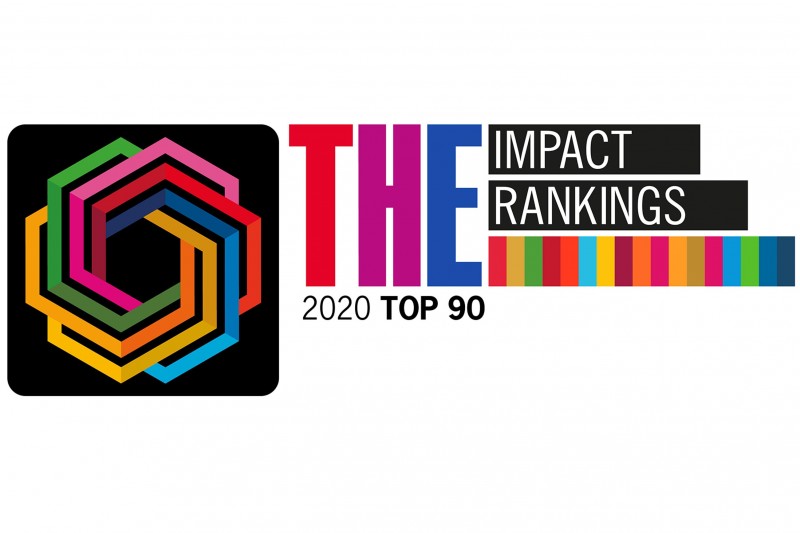 BU was named in 10th place in the global rankings for SDG 12: Responsible Consumption and Production in recognition of continued improvements in reducing the amount of waste produced, increasing recycling rates to 75 per cent in 2018/19, and sending zero waste to landfill.
BU also ranked 34th in the world for SDG 13: Climate Action. The university's carbon emissions have been cut by 45% since 2005/06, despite increases in on-campus operations.
To further this commitment, the University Board has also recently endorsed in principle a target to achieve net zero carbon emissions by 2030/31 - meaning the university will produce no more carbon emissions that it absorbs.
This year for the first time, BU submitted evidence against SDG 5: Gender Equality and SDG7: Clean and Affordable Energy and ranked 77th and 68th globally against these goals respectively. 
The university was commended for continued investment into low-and zero-carbon technologies, such as solar panels, as well as student access measures and the number of BU research projects that make impactful contributions to achieving gender equality.
BU's Vice-Chancellor, Professor John Vinney, said: "Enriching society is at the heart of our BU2025 vision and strategy, and I am proud to see this external acknowledgement of our impact in these important areas. 
"I'm particularly pleased to see we continue to demonstrate our leadership in social as well as environmental issues and that staff across BU are contributing to our work on sustainability."
BU's Sustainability Manager, Dr Neil Smith, added: "We're delighted to retain our place in the top 100 Universities in the world for sustainability, despite the significant increase in the number of institutions taking part this year."
The full rankings can be found on the Times Higher Education website. 
To find out more about the sustainability work taking place at BU, take a look at the recent Sustainability Annual Report or get in touch with the Sustainability Team at [email protected].