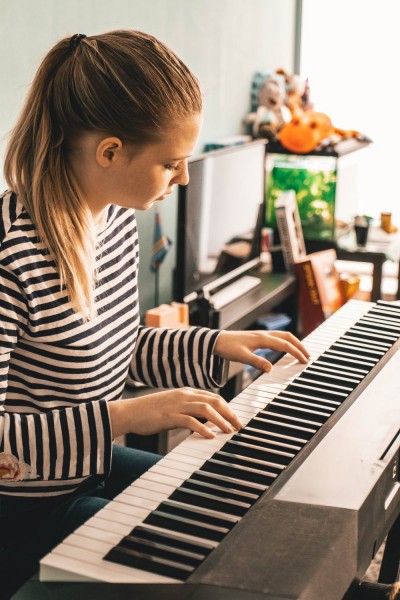 Whilst the campus is closed and staff & students are working remotely, the Music Department have moved their services online.
Most of BU's music tutors are now running their lessons virtually via Zoom on a weekly basis. These virtual music lessons are available on all instruments, including voice, and will continue throughout the summer. 
A Zoom choir group session is also held every week and supported by downloadable resources and video content. The choir will continue to meet virtually every Thursday throughout the summer between 7 - 8pm.
If you want to book a singing or instrument lesson, join in with the virtual choir or want to find out more email [email protected].
Find out more about University Music on the Music hub page.