MA Marketing Communications students undertook a brand consultancy project for a local charity.
The assignment, which started at the beginning of the year and continued through lockdown, supported Dorset-based charity SAMEE (Support And Mentoring Enabling Entrepreneurship).
SAMEE was founded in 2016 and helps people with the basics of starting and running new business ventures. The organisation principally engages with those furthest from the world of work in a delivery style that increases self-confidence and motivation.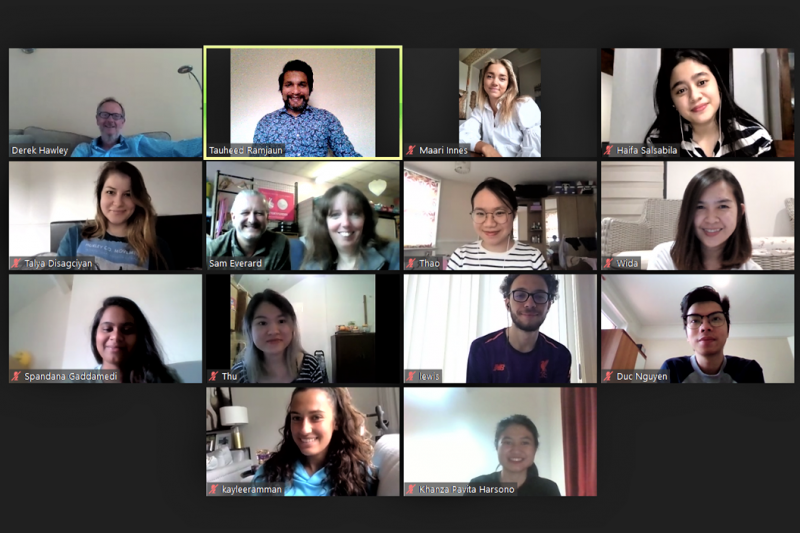 The charity was a suitable organisation for student intervention due to its mission alignment with Goal 8 of the UN Sustainable Development Goals: Decent Work and Economic Growth. 
The first part of the assignment (strategy) consisted of performing a brand audit for the organisation assessing its corporate brand strategy and portfolio management.
The second part of the assignment (communications) involved the production of branded content materials to enhance the charity's persuasive communications efforts.
MA Marketing Communications Programme Leader, Dr Tauheed Ramjaun, said: "This initiative provided students with a challenging real-life context to apply theoretical concepts introduced in lectures. They came up with fresh strategic insights drawing upon their field observations and proposed innovative branded communication approaches to the charity."
Samantha Everard, CEO of SAMEE, added: "The students have made a huge impact on the way our charity now presents itself to the outside world in terms of marketing, communication and branding.  We could not have achieved such success without the enthusiastic support of the Bournemouth University students."