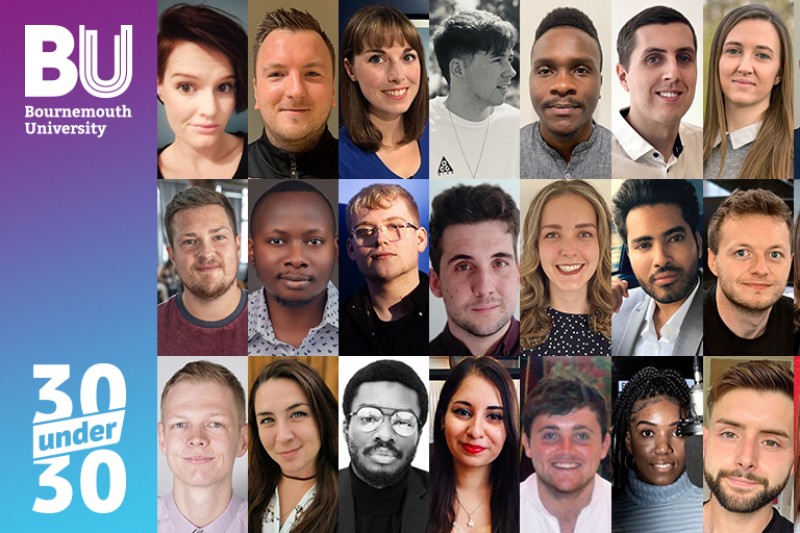 A campaign to find the brightest young BU graduates has revealed a wealth of talent working across a diverse range of sectors.
Today we announce BU's inaugural 30 under 30 line-up following an open call to find young alumni making a big impact in their careers.
Jonathan Goode, Head of Alumni Relations, said: "We received an incredible response to the campaign call, which made selecting the final 30 a tricky task. Each of these individuals should be justifiably proud of their achievements and we are pleased to be able to give them some additional recognition through the competition.
"While there is real diversity in the courses studied by our winners and their resulting careers, there are some common themes which stood out when reading their submissions and the endorsements from their colleagues. One was a willingness to go the extra mile in whatever they did and the other was a determination to make a positive change, whether for the benefit of the business, customers or wider society. A number of the finalists are also working actively to improve equality and increase diversity in their sectors, which is really impressive."
Find out more about the winners and sign up to receive alumni news and events information at www.bournemouth.ac.uk/alumni-signup.