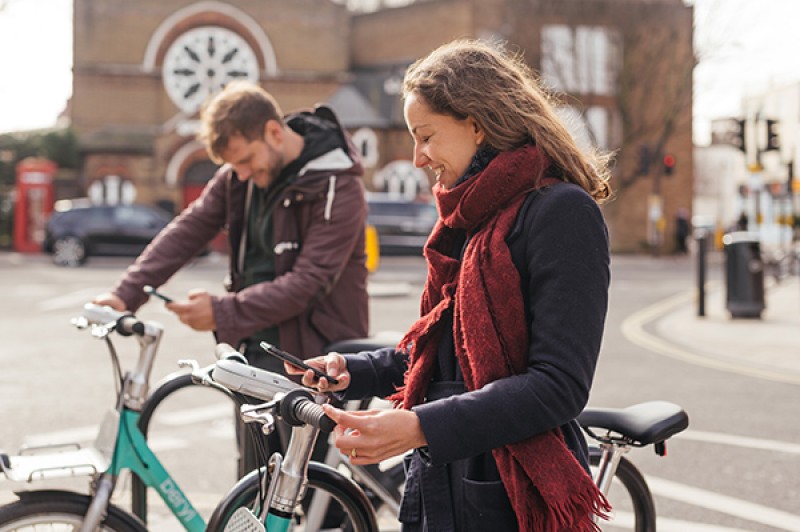 Bournemouth's bike share provider, Beryl has teamed up with BU to offer students and staff access to Beryl Bikes at free and discounted prices.
The partnership is built on Beryl and BU's shared goals of achieving sustainable travel, reducing carbon emissions and helping the town's staff and students live a healthier and happier lifestyle. 
The partnership will kick-off with a promotion starting on Friday 18 September, with 1000 x 200 Minute-Bundles to give away to students and staff. Simply download the app, sign in using your BU email address and use code BBB4BU - then enjoy 200 minutes of free rides across Bournemouth, Christchurch and Poole. Find out where your nearest Beryl bay is.
BU's Chief Operating Officer Jim Andrews commented on the new partnership: "Bournemouth University has a long standing commitment to promoting and providing sustainable options for students and staff travelling to our campuses. The university is delighted to be partnering with Beryl Bikes to help reduce its environmental impact and to support the response to Covid-19."
Those using Beryl Bikes are encouraged to wash their hands immediately before and after use, to stay two metres away from others whilst cycling and not to ride in large groups. Visit the Beryl website for guidance on safe use of the service.
For more information on the initiative, please visit beryl.cc.
Posted on
Friday, September 18, 2020
Category