Bournemouth University experts have been working in Sierra Leone to underpin the country's disaster management response, with a Minimum Training Policy Competence Requirement in Disaster Management adopted by Freetown City Council (FCC), the capital city of Sierra Leone.
The Minimum Requirement, adopted by the Council in September 2020, guides councillors, and members of the District and Community Disaster Management Committees (DDMC) on the specific minimum knowledge to undertake roles relating to disaster management in the city in the future.
The initiative directly informs key influencers that are responsible for delivering disaster management, and helps to protect over 1 million citizens across the city through a planned approach  to disaster management, leaning on the expertise of the BU team.
Deputy Mayor of Freetown, Osman Tolo Koroma said, "The Minimum Requirement outlines the main competencies and key knowledge that we should possess in order to fully discharge important disaster management related tasks more effectively. It is believed that this Minimum Requirement is the first of its kind to be adopted in Sierra Leone."
Professor Lee Miles and his team at Bournemouth University Disaster Management Centre (BUDMC) continue to work closely with key partners in Sierra Leone, including the Office of National Security (ONS) of the Government of Sierra Leone and FCC.
As part of the Driving African Capacity Building in Disaster Management (AFRICAB) project, funded by the UK's Global Challenges Research Fund, Professor Miles and the AFRICAB team have contributed to radically improving local disaster management planning in Sierra Leone's disaster-prone capital of Freetown as it simultaneous grapples with the challenges of the COVID-19 pandemic.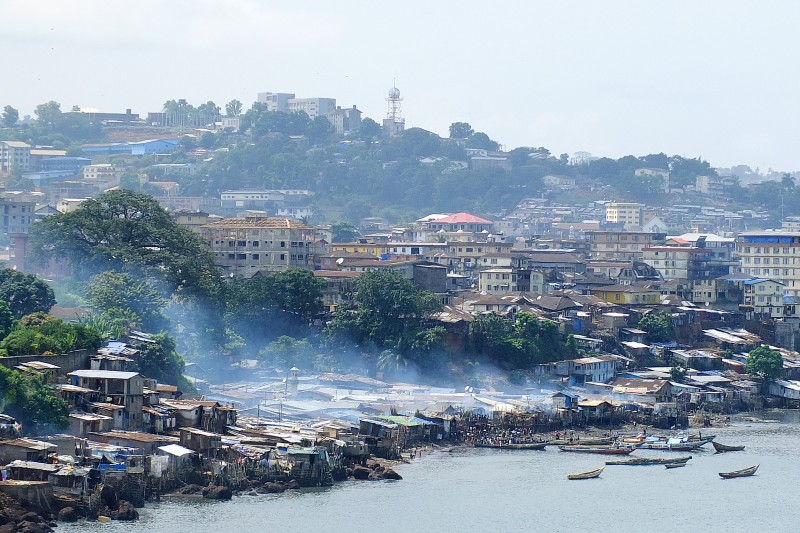 Building on the further success of the publication and city-wide distribution of a Freetown City Council Facilitators' Guide to Disaster Management, and accompanying training workshops, both led by Professor Miles in August 2020, Freetown City Council (FCC) has further recognised the increasing urgency to enhance the competencies of local officials, politicians and leaders responsible for disaster management across the city.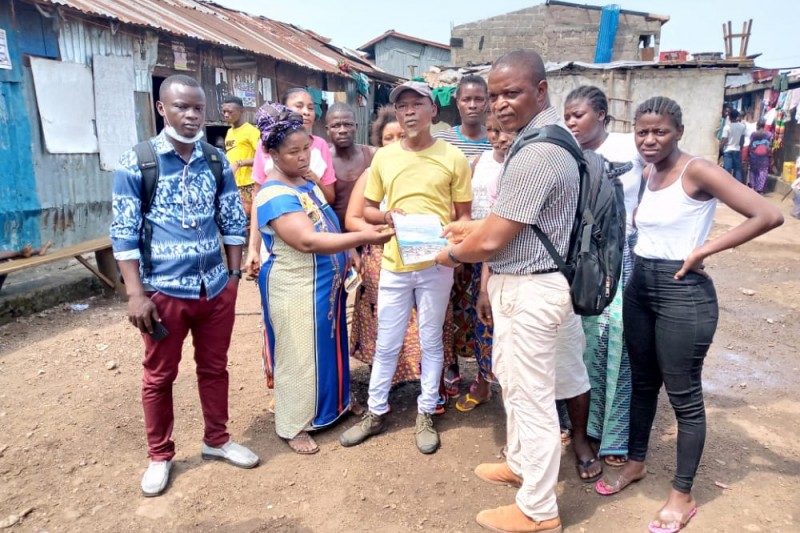 [PICTURE: Daniel Bob Jones, Lead Chair of Freetown's Communicy Disaster Management Committees distributing the AFRICAB Facilitator's Guide to vulnerable communities in Freetown.]
Lee Miles, Professor of Crisis and Disaster Management at Bournemouth University, said, "I remain continually impressed by the desire of our partners in Sierra Leone to try and improve disaster risk reduction, preparedness, response and recovery in Freetown and across the country more widely.
"They are directly responding to local demands for brief, direct and accessible clarifications on what local communities need to know to undertake disaster planning. The production of the 100-page Facilitators' Guide to Disaster Management, led by the BUDMC was an important step not least because it has been distributed at the ground level of wards and districts and informal settlements in Freetown. It covered the main tools for local practitioners for delivering disaster management in detail, including during a pandemic.
"The introduction of the innovative Minimum Requirement, that recognises and draws directly from findings of the Single Points of Failure (SPOF) research of AFRICAB conducted by BU takes us even further. It clarifies specifically what those in local communities in Freetown are expected and need to know. It will help better equip local disaster managers, politicians, public officials, community leaders and volunteers across one of West Africa's most disaster-prone cities for the difficult times ahead. In short, the innovative work being done here could have real world impact and save lives."
For more information, read Professor Lee Miles' article published in The Conversation: local disaster management planning in Sierra Leone 'would be key' to handling the combined challenges of future potential 'overlapping disasters'.