Universities Minister Michelle Donelan MP virtually visited BU to find out about the wellbeing support available for students and learn more about BU's expertise and partnerships in health.
During the visit, the Minister heard from BU's Head of Student Support and Wellbeing, Kerry-Ann Randle, about the wellbeing support available to students at BU.
She also spoke to a current BU student who is a care leaver and a graduate who had accessed wellbeing support at BU to learn more about their experiences, the challenges they faced, and the support they have received from the university.
The Minister then got a sneak peek of the Bournemouth Gateway Building (BGB) ahead of its completion, including an operating theatre simulation suite and the state-of-the-art MRI scanner that has been installed in the building.
Dr Jamie Franklin and Dr Theo Akudjedu from the Institute of Medical Imaging and Visualisation spoke to the Minister about their research - including a survey of how the Covid-19 pandemic has affected radiographers - and how the facilities in the BGB and their research would benefit regional health trusts and the local economy.
The visit took place on the day that Dorset's merged hospital trusts gained university status, and the Minister also heard from Marie Miller, a BU graduate and Cancer Care Matron at University Hospitals Dorset NHS Foundation Trust.
Marie spoke about the benefits of the partnership and how BU was at the heart of her career progression as she completed several courses at the university on the way to her current role.
The Minister then virtually visited BU's Talbot Campus where she saw a team from the Faculty of Science and Technology filming a demonstration of an experiment that will be used for online teaching.
She spoke to Demonstrator in Field Archaeology and Collections Damian Evans about the blended learning approach that students will experience due to Covid-19 and the safety measures that have been put in place on campus for in-person teaching.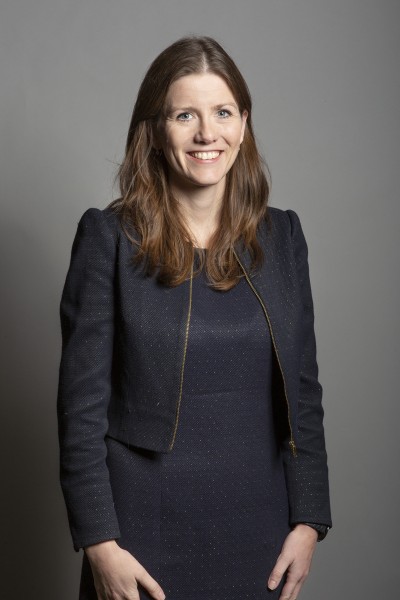 Speaking about the visit, Universities Minister Michelle Donelan said, "I know this is a very difficult time for students, and from the start of the pandemic my top priority has been their wellbeing and mental health. 
"So I am pleased to see the support Bournemouth University has in place to help students with the challenges they are facing, particularly for those who are more vulnerable like care leavers. 
"It is vital that students' lives are not put on hold and they can continue with their education, and it was great to hear about Bournemouth's blended learning approach so students can get as much of a rich, fulfilling experience as possible."
BU Vice-Chancellor Professor John Vinney said: "It was great to have the opportunity to speak to the Minister and demonstrate how we support student wellbeing and teaching, particularly during the ongoing pandemic.
"I am so proud of the work we do here, to support our students, and with health partners in the region, and it was a pleasure to be able to show this to the Minister."