Today, marks an important milestone for BU with the opening of the Bournemouth Gateway Building (BGB). The BGB will play an important role in BU's future development. 
Access will initially be limited to staff and Postgraduate Research (PGR) students while they familiarise themselves with the building and complete their unpacking. Colleagues from the Faculty of Health & Social Sciences will be able to settle into their office spaces, with priority being given to colleagues who were previously based in Royal London House. Staff based in Bournemouth House will move into the BGB during November. If possible, we will also enable some organised access to the building for final year students. In terms of Covid-19 safety measures, the BGB will operate in the same way as all other BU buildings, so please follow current BU and Government guidance when accessing the building.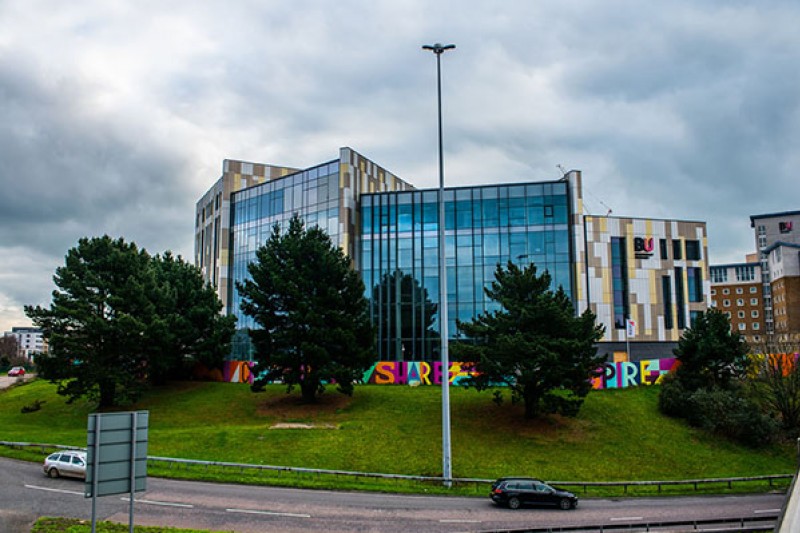 All other facilities and services, including the Bournemouth House Library, SUBU, the Open Access Centre and the catering facilities will move to BGB during December and the completion of these moves will ensure that the building is ready for full timetabled use from January 2021. The Assisted Learning Support team currently based in Bournemouth House will relocate to The Executive Business Centre in November.
The building is a huge milestone for the BU estate – and for the research, teaching and learning quality of our staff and students in the Faculty of Health & Social Sciences, as well as all members of the BU community. Not only does it offer a unified base for the faculty, which has been taking place across several buildings on Lansdowne Campus, but it will also offer the latest specialist equipment for their education, research and practice. This is the largest and most complex estate development in our university's history and represents a significant milestone in our continued development.
The construction and opening of the building also heralds a huge step forward in our Estates Development Framework – our long-term plan for the development of the estate. It also plays a huge part in helping us to achieve the outcomes of our strategic plan, BU2025.
To find out more about the BGB and its facilities, please head to the website.