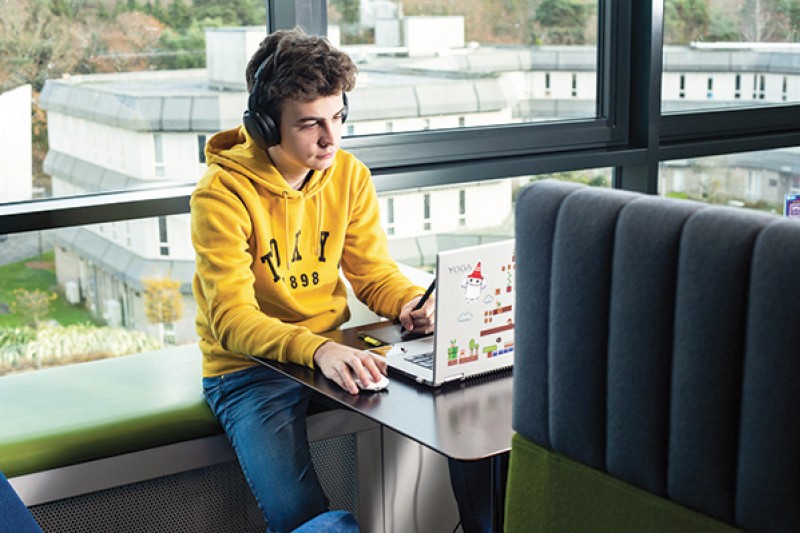 Do you know about the opportunities to learn a new language? Or how to get help if English isn't your first language?
Languages@BU 
Don't forget you can study a language independently while you're here at BU. You can start as a complete beginner in a language, or you might choose to brush up your existing skills. The Library has course books and accompanying audio and video in the following languages and at a range of ability: French, German, Italian, Spanish, Mandarin Chinese, Arabic. 
In addition to the independent study, we run conversation clubs in these languages, which will be starting up online in a few weeks' time.
To sign up for independent language learning please complete the form via the link in this BrightSpace unit. You can also ask to join the conversation clubs from this same page.
English language support
If English isn't your first language and you feel you may need help with your language skills, there is support available for you. The Library's language adviser runs workshops looking at various aspects of the language such as grammar, pronunciation, and vocabulary development. You can also book a 1-1 appointment with the language adviser to discuss your specific needs, and the English Language Support library guide itself contains lots of useful information on a range of language areas.
To register your interest in English language support please sign up using the form in the centre of the English Language Support library guide.