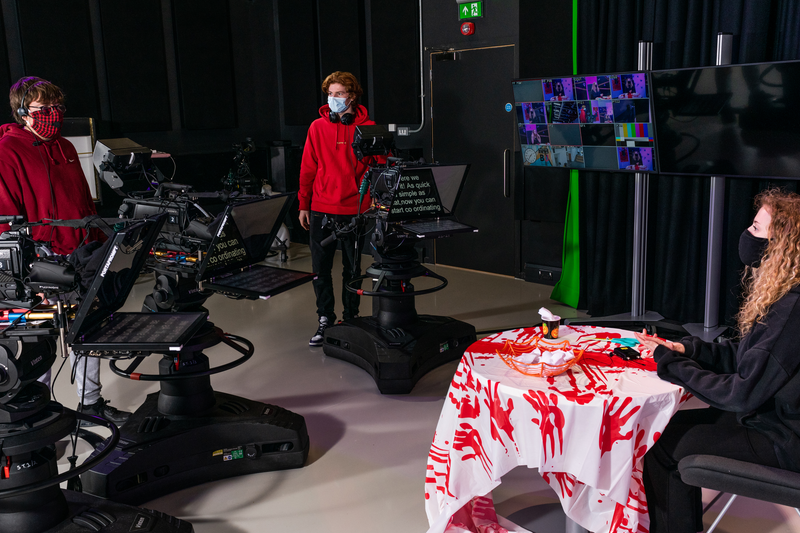 BU's Deputy Head of Media Production, Annie East, has worked alongside education, film and TV industry representatives to produce national Covid-19 guidelines for UK further and higher education screen productions.
Inspired by various screen industry (animation, film, games and television) guidelines, the free resource provides a tailored best-practice guide that aims to protect the health and safety of all those working on student-led productions across higher and further education in the UK. It addresses the responsibilities to effectively assess and manage the risk of Covid-19 throughout the stages of production.
The guidelines were devised by ScreenSkills and academics at Bournemouth, Middlesex, Goldsmiths, Ulster and Edinburgh Napier universities with additional input from specialists at other universities, colleges and film schools, lawyers and scientists. They have been reviewed and endorsed by TV and film industry organisations across the UK such as the British Film Commission, Pact and UK Screen Alliance.
Tim Weiss, director of vocational skills at ScreenSkills, said that the context of work on student productions "... needs more tailored guidance than is possible in the industry guidelines, given young people are learning about how film and TV production works in the first place and are then being asked to adjust this practice to work safely in light of the coronavirus".
BU has embedded the guidelines into its current teaching, providing students with a variety of resources to support production practices and to ensure the safety of the BU and wider community. Annie East, leading on the work at BU said: "Through their practical application of the guidelines, students are building resilience to creatively problem-solve in light of Covid-19 to deliver their production work. It's this combination of resilience and problem-solving that future employers will be looking for."
For further information visit: www.screenskills.com/insight/coronavirus/covid-19-guidelines-for-student-productions/