The Department of Media Production is an incredibly collaborative, creative and industry-focused department. 
As the UK's largest centre for professional media in Higher Education, we're proud to be at the forefront of sustainable media practice, as well as fostering a culture of inclusivity and openness.
The department holds a Bronze Athena Swan Charter award which recognises our gender equality efforts. We are committed to promoting inclusive working practices and to providing an equitable working environment for both students and staff.
We are one of the very few full UK members of CILECT, a global network of the world's top film and television schools, and as such we pride ourselves on the global outlook of our work with students.
Our courses
Educating media professionals since 1985, our courses enable you to work closely with other students in related disciplines in a way that mirror industry practice.
We've specifically designed our courses in collaboration with industry experts to ensure you graduate with all the necessary knowledge and skills required to work in professional Film, TV and other screen-based media.
Undergraduate courses
Postgraduate courses
Industry links and accreditations
We prepare you for work in the ever-evolving media production sector, with employers valuing the practical approach we take to developing courses that not only reflect the realities of the current media landscape but also help shape the future of Film, TV and screen-based media. We work closely with a number of leading media organisations; find out more about some of our industry links and accreditations.
Our facilities
As a student within the department, you'll have access to industry-standard facilities including a 200msq soundstage studio, green screen studio and two 4K TV studios. You'll also have access to radio and foley studios, as well as video and sound post-production facilities and screening theatres. Explore our facilities on Talbot Campus.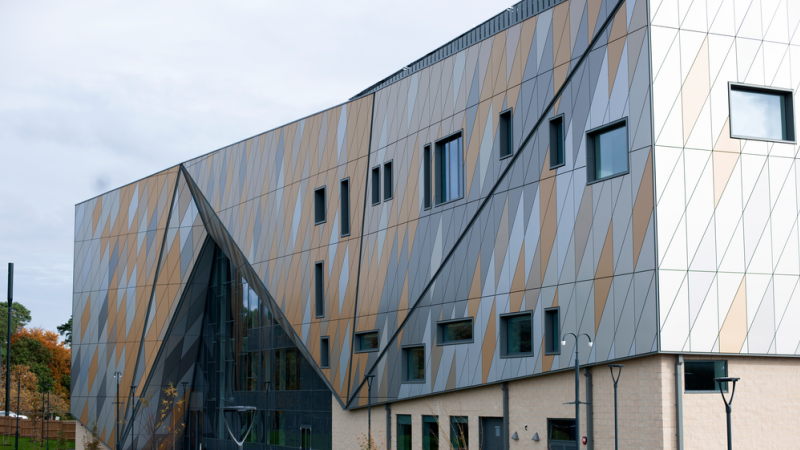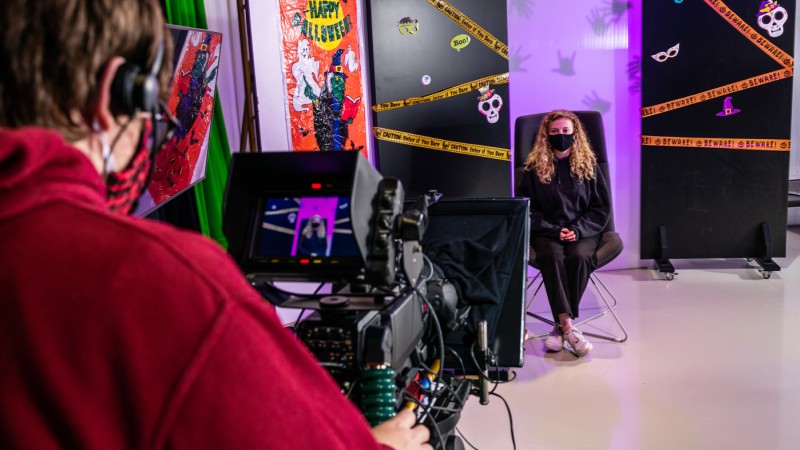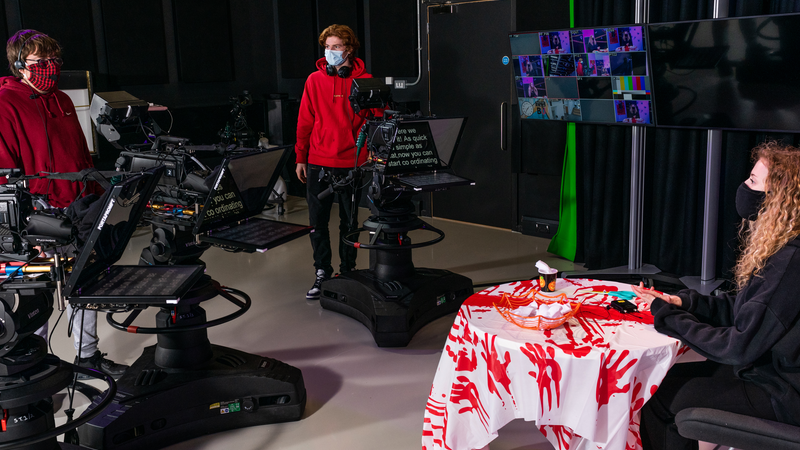 More about the Media Production Department