Head of Department (Acting)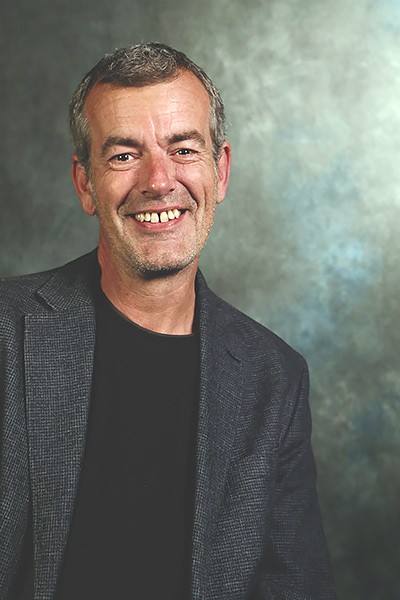 Prior to his appointment as Head of Department (Acting) for Media Production, Karl was Deputy Head of the Department from 2019 and also held a number of leadership positions in the Department, including Postgraduate Programme Leader, Postgraduate Framework Leader, and Head of Education.
Recently he has been leading the Department's Research Plan and taking significant steps to enhance the research environment and bidding activities. Karl is also Deputy Chair of our Faculty Academic Standards and Education Committee (FASEC) and was a Faculty Academic Representative for Senate from 2018-21.
Prior to joining BU in 2013, Karl worked in both Further and Secondary Education for a number of years as a lecturer and teacher. He has more than 10 years of industry experience as a producer, director, and editor, working in high-end television for major broadcasters (BBC, Channel 4), smaller studios, and independent production companies.
Karl was awarded his PhD in 2020 for the thesis, Negotiating Dependence: Independent Television producers in England, an in-depth study of the leadership and organisation of this World-leading sector. His research continues to engage in media employment and organisational leadership.
Deputy Heads of Department
Academic staff
Visiting and emeritus academic staff
Professor Kirsten Stutterheim - Visiting Professor
Dr Nina Perry - Visiting Fellow
Rogers Ofime - Visiting Academic
Professor Stephen Deutsch - Emeritus
​Demonstrators
Postgraduate researchers
Mark Bond 
Xue Han
Vicky Isley
Areerut (Beau)Jaipadub
Michael Latto
Yunfei Li
Stuart Andrew McNally
Ucheyamere Chimdiebube Nkwam-Uwaoma
Jessica Rose Ruddock
Martin Sharp
Reshad Somauroo
Lizzie Sykes
Jo Tyler 
Omer Uguz
Bing Yang