The National Literacy Trust recently published new research pointing to how lockdown has inspired a resurgence in children's and young people's creative writing.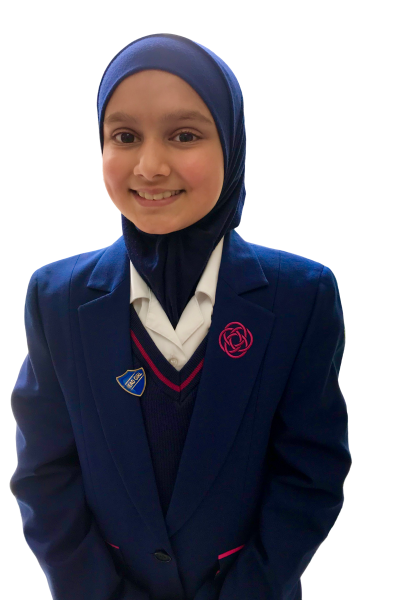 Writing Wizardry 2020 Yr 5-6 winner Fatema Zahra Mathwani from Northwood College for Girls
Bournemouth University's Fresher Publishing can testify to this. For the past five years, the university's publishing press has been running a free writing competition, Writing Wizardry, for primary school children and this year saw a big increase in entries.
Now, for 2021, the university is launching a new prize, especially for young Dorset writers, with a chance to win £150 worth of books.
Emma Scattergood, Director of Fresher Publishing, said: "This year, we had a massive response to the Writing Wizardry Competition with winners coming from London, Japan and Berlin.
"We were delighted to have such international reach, but we are also very conscious of the community that we are based in, so we have decided to add The Dorset Writing Wizard category for the best entry to the Competition from a child living in Dorset."
Writing Wizardry 2020 Yr 3-4 winner Ella Stevenson from Southfield Primary
Bournemouth-based author Maz Evans will be judging the Writing Wizardry Competiton along with BU's Emma Scattergood. Maz is the author of the bestselling Who Let the Gods Out? series and founder of a creative writing programme that visits primary schools and literary festivals.
The Writing Wizardry Competition is open for entries now and closes on 26 February 2021. Entries can be a short story or a poem of up to 500 words on any subject – so children can let their imagination run wild.
Encouraging children to write short stories and poems is not only fun but can help to improve their mental health – something which is increasingly important in these times of uncertainty. If you want some tips, or are interested in the Writing Wizardry competition, you can find out more on the competitions page at www.fresherpublishing.co.uk.