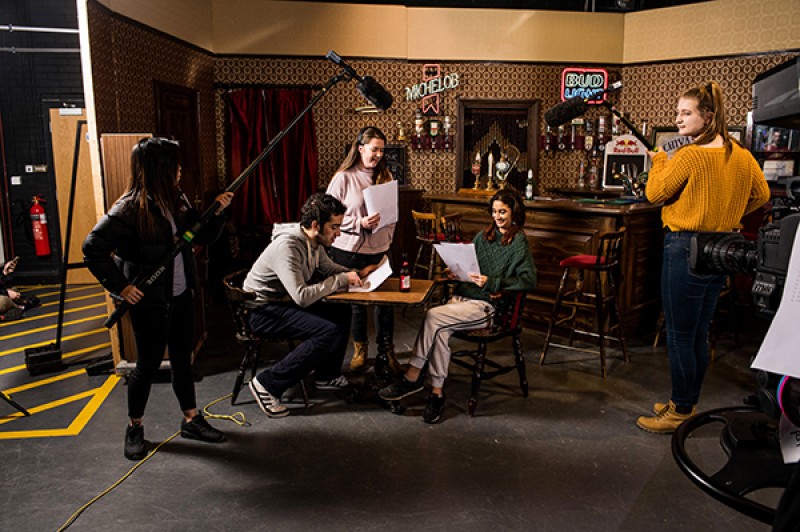 Bournemouth University's Department of Media Production has successfully been voted in as members of CILECT, The International Association of Film and Television Schools.
BU joins just 11 other UK higher education institutions, having been voted in at the most recent CILECT General Assembly.
Replacing a face-to-face presentation in Oslo, this year's General Assembly brought together over 150 people via Zoom, with 66 countries represented across the CILECT membership. Being voted in as a full member was based on the high standards of the department's work, and a recognition of the quality of the resources and student work produced within the department.
CILECT Executive Director, Prof. Dr. Stanislav Semerdjiev, who visited BU earlier this year said: "The admission of Bournemouth University as a full member of CILECT is recognition of the highest quality of teaching, and cutting edge facilities that the university provides to its students. It also confirms the superb level of practice to help the graduates find jobs immediately after receiving their training. CILECT is looking forward to its fruitful relationship with BU."
As a member of CILECT, the Media Production Department will join a global community that brings together students and staff from across the world to share professional, educational and artistic best practice.
Dr Ashley Woodfall, Head of Media Production at BU, said: "We are extremely proud to be one of the very few full UK members of CILECT, a network of the world's top film and television schools, and we look forward to establishing long-term student and staff professional and personal relationships that span the globe".
Find out more about the Department of Media Production.