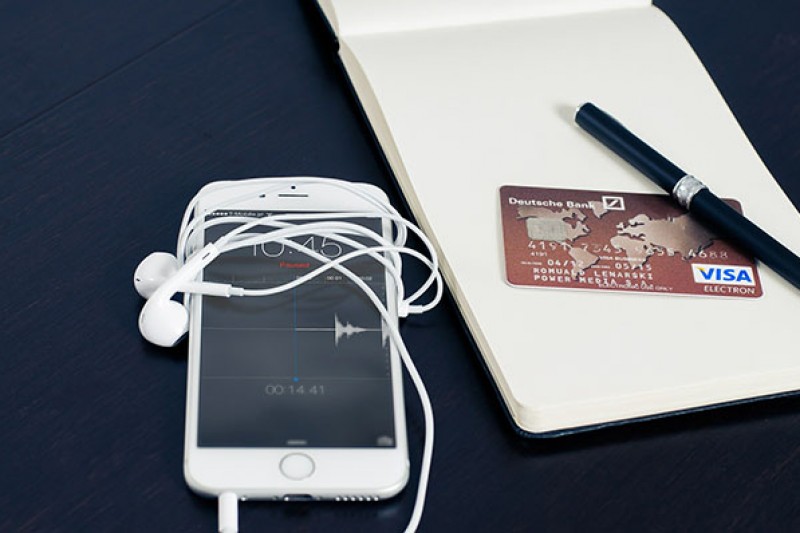 It's common for there to be a rise in scams that specifically target university students when starting university. These can be online, via social media and email, or by phone, and are an attempt to gain access to systems or encourage students to disclose financial information.  
They often come disguised as communications from the Home Office, UK Visas & Immigration (UKVI), Police, HM Revenues & Customs (HMRC), Department of Education, the Student Loans Company, PayPal and even BU services such as IT or the library. The scams attempt to get money from students or to use their identity; international students in particular have been targeted by these scams and in some cases have lost large amounts of money due to fraudulent emails.
Examples of reported scams include:
Make sure that you're aware of the following scams and contact us if you are concerned about yourself or a friend.
National Insurance scam
Phone scammers claiming to be from the National Insurance department or police, reporting that the students' NI number has been used for criminal activities, and attempting to get NI numbers and bank account details. 
Tuition payment scam
Students are contacted and offered 'help' to pay their tuition fees or told they can have a bursary if they supply their bank details.
Foreign exchange scam
Students looking for favourable exchange rates may unwittingly be laundering money and may also end up losing their money.
The 'virtual kidnapping' scam
A student is contacted by someone pretending to be from the embassy of their home country who tells them they are implicated in a serious crime. They are persuaded not to tell anyone and to cut off all contact with their family. Money is then extorted from the family as well as from the student.
Fake Home Office scam - including gift cards and iTunes voucher scams
It's been reported that scammers are calling students, claiming to be from the Home Office or police and demanding money for non existent visas fee and fines. Sometimes saying the student did not complete the correct paperwork on entry into the country and that they must pay a fine or be deported. To help keep yourself safe, please read and follow the following advice: 
Legitimate Home Office officials will never contact you and ask you to pay visa fees or fines over the phone 
If you receive an unexpected call from someone who claims to be from the Home Office, it may be a scam. If you are worried about your visa status, contact your university or place of study where someone will help you. You can also contact UKVI on 0300 123 224.
Home Office or UKVI officials will never ask you to pay visa fees or fines using iTunes gift cards, cryptocurrency or money transfer services. Never provide the numbers on the back of iTunes gift cards to someone you don't know. 
Always question unexpected requests for your personal or financial information in case it's a scam. Even if someone knows your basic details, it doesn't mean they are genuine.
Trusted organisations won't pressure you to make a financial transaction on the spot. If something feels wrong, question it.
If you think you have been a victim of fraud you should report it to your place of study and to Action Fraud. Call 0300 123 2040.
See below for more advice and guidance and check our online guide.
How to protect yourself
Check emails and documents for poor spelling and grammar – this is often a sign of a scam
Do not click on any links or open attachments contained within emails which you are not expecting
If you receive an email which asks you to login to an online account via a link provided in the email, instead of clicking on the link, open your browser and go directly to the company's website yourself.
Ask friends or family for their thoughts on whether the information is legitimate
If you have a job abroad and an email mentions visa fees, ask the embassy representing the country where you will be working how to obtain a visa and how much it costs. Check that the answers the potential employer or recruiter gave you are the same – if they're not, it may be a sign of fraud.
Always take a moment before making a decision to respond and consider if you are being forced into something because you are being made to feel curious, scared or sympathetic
Send a copy of any emails you're unsure about as an attachment to the BU Unwanted Mail mailbox and do not reply to the original email
Carry out thorough research to confirm that the organisation offering you the opportunity actually exists - if it does, contact the organisation directly using contact details obtained through your own research or their website to confirm the details are genuine.
What to do if you're a victim:
If you think your bank details have been compromised or if you believe you have been defrauded contact your bank immediately
Stop all communication with the email sender but make a note of their details
If you have replied to an email or clicked on a weblink, please call IT Services as soon as possible on 01202 965515 so that our teams can ensure BU systems are not compromised
If you have been affected by this, or any other type of fraud, you can also report it to Action Fraud by visiting www.actionfraud.police.uk or by calling 0300 123 2040. 
Further information
Sign up for free to Action Fraud Alert to receive direct, verified, accurate information about scams and fraud in your area by email, recorded voice and text message. You can also read about recent cryptocurrency or online trading scams.
Check our IT security - stay safe online web pages to help learn how to protect your devices and prevent attacks so that you won't lose important data. If you'd like to talk to someone about any online safety issues you can call the BU IT Service Desk on 01202 965515, option 1.
If you are concerned in any way please talk to us.