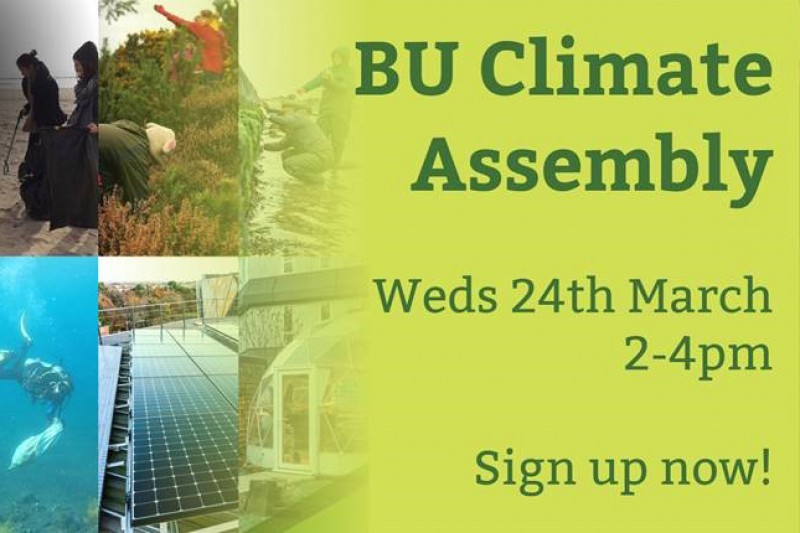 BU released our Climate & Ecological Crisis Action Plan (CECAP), the plan to achieve net-zero emissions by 2030/31 in February 2021.
As a result, and as part of Climate Month, we will be holding the first bi-annual BU Climate Assembly on Wednesday 24 March, 2pm - 4pm. The Assembly will bring together students and staff from across the university to discuss and shape how we meet our net zero emissions target, while also holding us to account.
During the session, you'll hear an overview of various areas of our CECAP within themed discussions in order to share your views and make recommendations about what we should do to deliver net zero emissions.
Students and staff interested in applying for a place should complete and submit the online interest form by 5pm on Tuesday 23 March 2021. Five £20 Amazon vouchers will be available to five students from each faculty that attend the Assembly on Wednesday 24 March. 
If you have any further questions about our Climate Assembly, please contact the BU Sustainability Team by emailing [email protected]. You can also take a look at all the other events happening during Climate Month on the BU website.