The results of the SUBU Elections 2021 were shared online at an event held on Friday 19 March via Zoom and is available to watch on the SUBU Facebook page.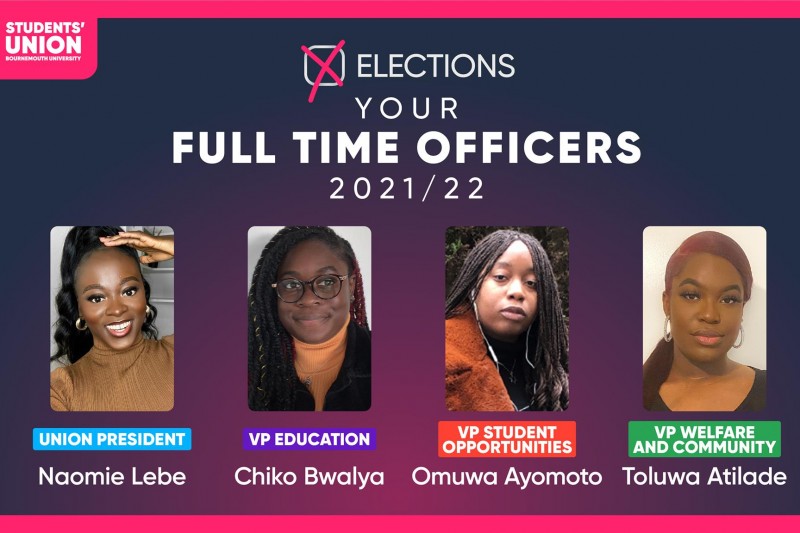 This year there were four full-time roles up for grabs, as well as five NUS Delegate roles to attend the National Conference.
Your Full-Time Officers are confirmed as:
SUBU President

: Naomie Lebe (re-elected)

Vice President Education

: Chiko Bwalya (re-elected)

Vice President Student Opportunities

: Omuwa Ayomoto

Vice President Welfare and Community

: Toluwa Atilade (re-elected)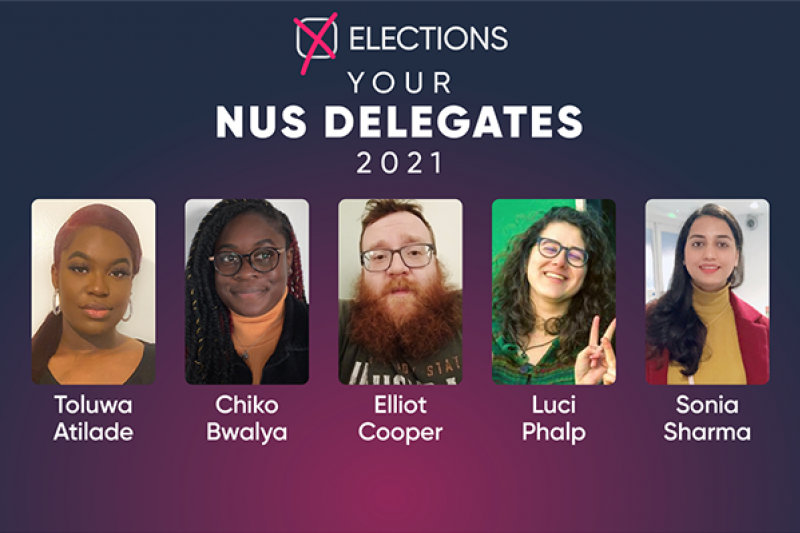 Your new NUS Delegates are confirmed as:
Toluwa Atilade
Chiko Bwalya
Elliot Cooper
Luci Phalp
Sonia Sharma
Follow the journey of the new SUBU Full-Time Officers on the SUBU Bournemouth Facebook page and the SUBU website.