As part of the 'Live events' unit on the MSc Events Management course, three groups of BU students have organised socially significant virtual events. 
All three events demonstrate student-led fusion activity of research, education and professional practice, supervised by Dr Sakis Pappous, Deputy Head of Department in Sport and Event Management. 
Dr Pappous said: "We aim to produce three tangible examples of working hand in hand with external partners." 
See below for the event details and information on how to book tickets: 
Yoga for Wellness – 5 May – 6pm  
Online yoga event, including two yoga sessions, raising money for Lewis-Manning Hospice Care (Registered Charity no. 1120193) helping people with life-limiting illnesses and their families across East Dorset. The beginner level, 90-minute sessions will be run by: 
Festival of Football – 6 May – 6pm onwards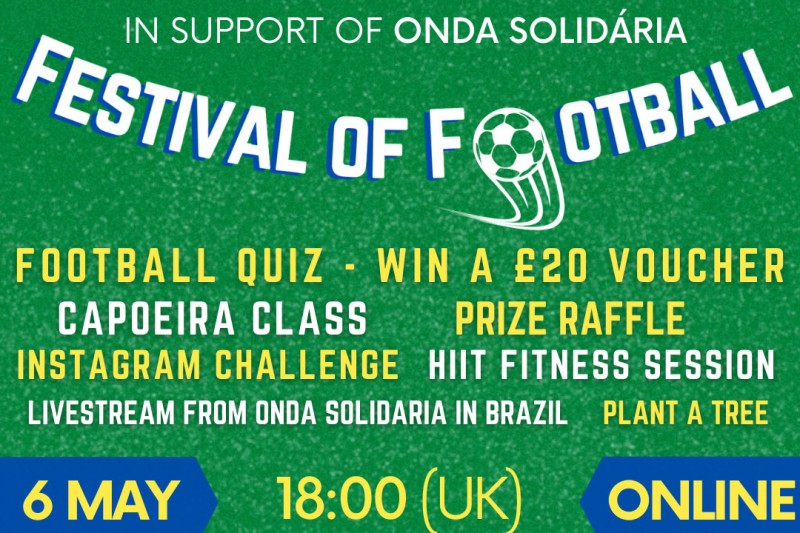 A virtual evening of football fun, live martial arts, quizzes and raffle draws, all to raise funds for Onda Solidária, a non-profit organisation working in Brazil to transform the lives of vulnerable children and young people. 
Tickets are available with a suggested minimum donation of £5. Every participant will be entered into a free prize draw on the night.  
Juliette Sandkamp, MSc Events Management student and Project Manager for the Festival of Football said: "Taking part in this project has been a valuable learning experience. As Marketing Manager, I have had the opportunity to apply academic events theory into a real-world setting, as well as utilising my previous professional marketing experience."  
Fellow student Natalie Watson, Marketing Manager for the Festival of Football event, added: "I have gained valuable insight into all event management processes, cultivated my soft skills by taking on a leadership role and developed confidence in communication for my future career path." 
Media's Portrayal of Paralympic Athletes – 7 May - 9am  
An online conference delivered in English on Zoom, with the aim to create inclusivity and amplify the voices of Paralympic Athletes by providing a platform for Paralympians to express their views on how they are portrayed globally by the media. The hope of these conversations is to influence the media to make changes for the forthcoming Tokyo Paralympic Games.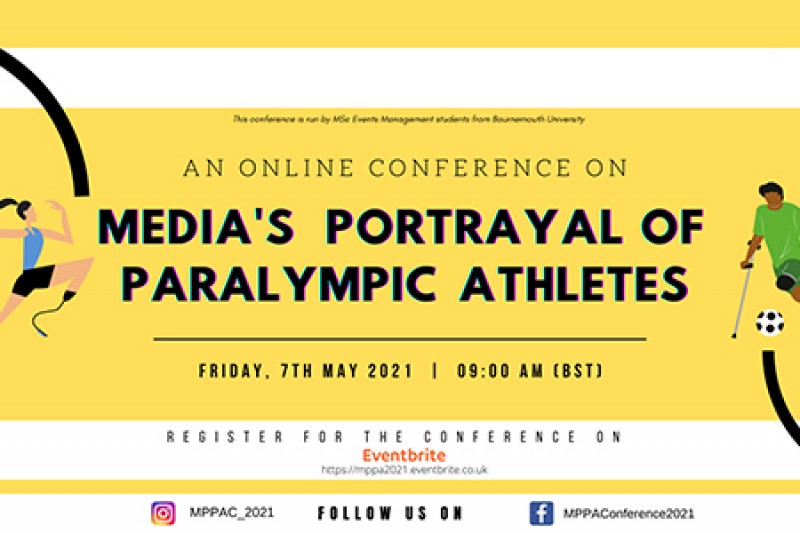 MSc Events Management student and Project Manager Rithika Dorairaj said: "Managing this event has shown me that we have created man-made barriers that prevent people from participating in society, it could be something as simple as stairs. The most important thing is breaking down these barriers by promoting discussion around equality, disability and inclusion and this is what the event is aimed at doing." 
All the proceeds from the conference will be donated to Onda Solidária, a non-profit organisation in Brazil, whose aim is to ensure Vila dos Sonhos, 'the Village of Dreams', is inclusive for all individuals. 
The students have also set up a GoFundMe page to help raise funds for the Village of Dreams.  
Dr Sakis Pappous said: "Onda Solidária is so happy with the students' work so far they have sent me a thank you letter stating they would be happy to have a wider collaboration with BU and are willing to offer international placement opportunities to our students."