Pioneering ethologist and conservationist Dr Jane Goodall DBE shared her reasons for hope during a virtual event hosted by Bournemouth University (BU).
Dr Goodall spoke about her life and career during the event, as well as the reasons why she had hope for the future in tackling the social, environmental and climate-related issues the world is facing.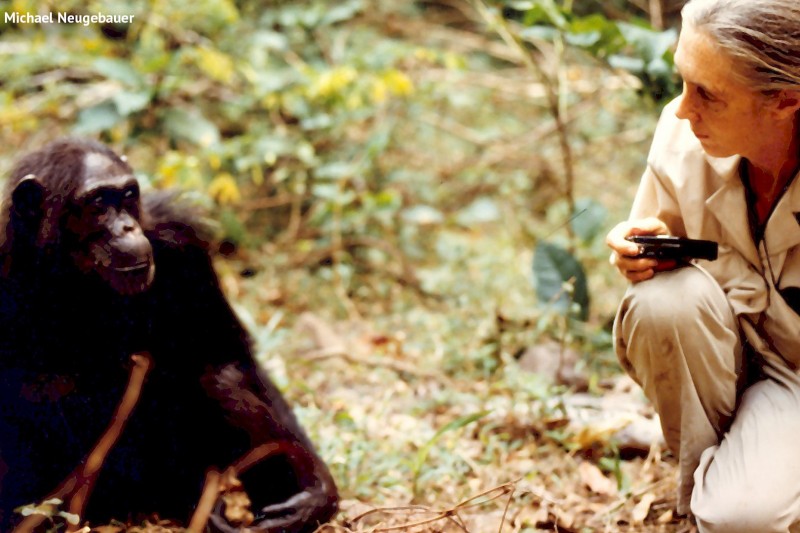 She shared stories of her early passion and curiosity for animals and her first breakthroughs while observing chimps in Africa. Her work studying wild Chimpanzee communities of Gombe, Tanzania now spans more than six decades and has resulted in the establishment of a permanent and thriving research station.
She also spoke about how her time in Africa developed her understanding of forest ecosystems and the impact that humans can have on the environment.
"We have got to get together now to take action and start healing the harm and slowing down climate change and the loss of species," Dr Goodall said.
"Every single one of us, every day can make a difference and we can choose what sort of difference we make."
As part of this work, she established Roots & Shoots – an environmental and humanitarian programme which empowers young people of all ages to become involved in hands-on projects for the community, animals and the environment.
Roots & Shoots is now active in over 67 countries and a branch is being established at Bournemouth University as part of the university's commitment to protecting and preserving our environment.
Following her talk, Dr Goodall took questions from the audience, covering everything from the role of the UN Sustainable Development Goals to advice for those wishing to work in conservation, and whether eco-tourism can support wildlife.
The event was hosted by the Institute for the Modelling of Socio-Environmental Transitions (IMSET) at BU, and was chaired by Dr Emma Jenkins, co-Director of IMSET.
She said: "Having the opportunity to hear Dr Jane Goodall speak as part of our IMSET seminar series was inspirational and reminded us that the decisions that we make on a daily basis determine the type of impact we have on the planet.
"We've set up a Jane Goodall Institute Roots & Shoots group here at Bournemouth University because we want to encourage children and young people to take an interest in environmental and social issues and have a positive impact in our local community. It's also a great way for BU students to gain experience of communicating their research to the public and to consider the benefits of their research beyond academia."
BU staff and students who would like to get involved in the Roots & Shoots programme can email Emma at [email protected] to register their interest.
Photo credit: Jane and Fifi - credit Michael Neugebauer.