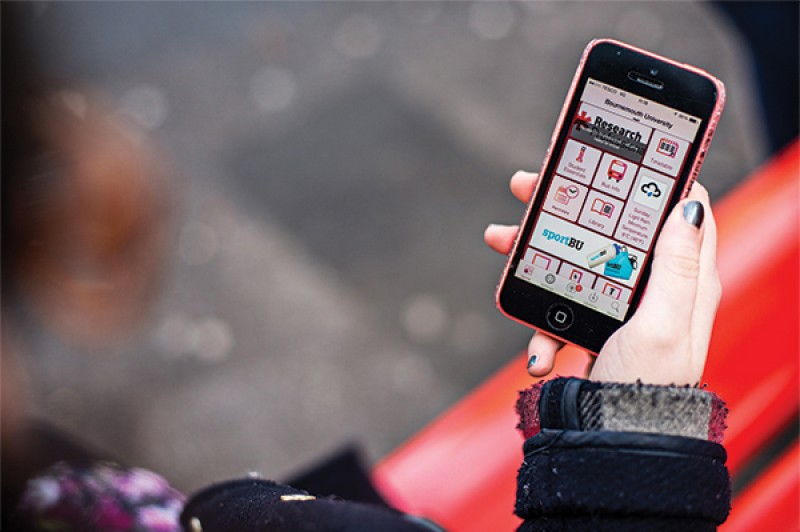 To improve your digital experience at BU, our iBU mobile application will be retiring on 30 June 2021.
BU has supported the iBU mobile application since 2014, however its functions have since been duplicated across the BU website, Brightspace and its respective mobile application, Pulse. As a result of this duplication, we are retiring iBU to provide a streamlined digital experience for you. This means that from 1 July, students and staff will need to access BU services using our other platforms.
The information below explains how to access the core iBU functions from 1 July:
Student timetable access
You can access your timetable through the BU website, the 'Useful links' tab in Brightspace or via the Pulse mobile application (by selecting 'Bournemouth University Homepage').
Alternatively, you can synchronise your timetable from BU's Calendar Centre tool. This tool allows you to access different calendar feeds (including your teaching timetable, room bookings and Brightspace events) alongside any personal calendars on a phone, tablet or PC. You can find out more about how to set this up on the BU website.
SportBU
Information about SportBU including how to book onto classes and activities can be found on the BU website: www.bournemouth.ac.uk/sportbu
Bus timetable and information
Access the bus timetable and further information from the new Unibus app. This recently launched application can be used to plan your journey, view live timetables, and track a bus. This can be downloaded from the IOS or Android store and you can find out more about the application on the Unibus website.
Library information, catalogue and find or renew books
Information about our library services, library catalogue and a link to find or renew books is available from the Brightspace 'Library & Learning Support' page. This area can also be accessed through the Pulse mobile application.
Alternatively, all information about the library can be accessed on the BU website: www.bournemouth.ac.uk/library
Booking a PC at Talbot and Lansdowne
You can book a PC at Talbot or Lansdowne campus via the 'Useful links' tab on Brightspace or on the Pulse mobile application. Alternatively, you can visit the 'Computers' page within the IT Information area of the BU website.
If you have concerns or any difficulty accessing the services above, our IT information webpages may be able to help, alternatively you can get in contact with AskBU who will be able to support you.