Adult Nursing students at Bournemouth University, with an interest in end of life care, will receive funding and support from the Dorset-based charity, Lewis-Manning Hospice Care, thanks to a new scholarship.
Students interested in the hospice care sector will be able to apply for three scholarships on offer for the September 2021/22 academic year.
The successful applicants will receive £3,000 and a range of support from Lewis-Manning Hospice Care, which could include travel costs, online learning or conference opportunities, and the chance to shadow a Lewis-Manning Hospice Care nurse.
Lewis-Manning Hospice Care is a charity, helping to care and support local people with life-limiting illnesses and their families across East Dorset and Purbeck.
It offers a range of services, including day hospice (in person and virtual), lymphoedema and better breathing respiratory clinics, bereavement and family support, which are run by their expert and specialist clinical team. Their aim is to help as many local people as possible, who are dealing with a life limiting illness, to live their lives well.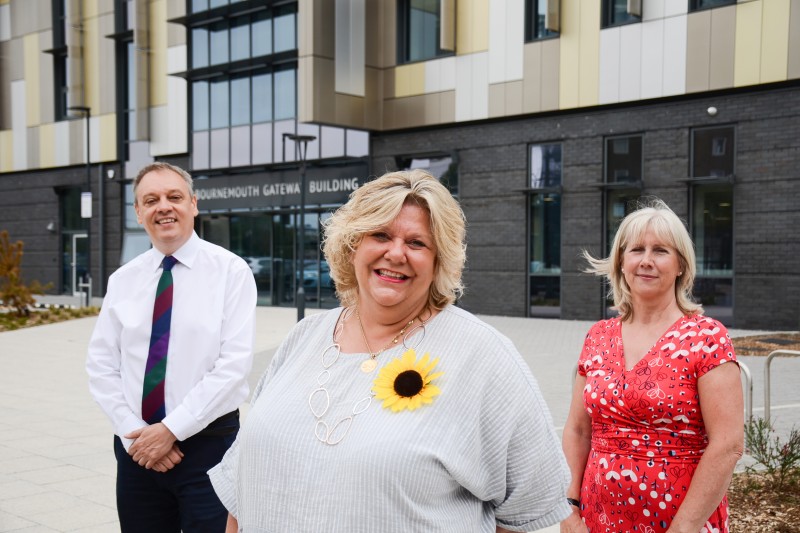 Clare Gallie, CEO at Lewis-Manning Hospice Care advised, "We are thrilled to be partnering with Bournemouth University on this fantastic new scholarship opportunity and open new doors for students interested in hospice care.  We see the value of investing in student nurses to encourage their interest in palliative and end of life care and have ambitions to develop more collaborative educational partnerships into the future. We are keen to help, support and nurture the talent from Bournemouth University and encourage student nurses into end of life care and be able to show them what an interesting and rewarding career pathway this can be."
The scholarships are available for Bournemouth University students who are progressing into the final year of BSc (Hons) Adult Nursing or MSc Adult Nursing and have kindly been supported though a gift to Lewis-Manning from the Burdett Trust for Nursing.
Dr Sue Baron, Senior Lecturer in Adult Nursing said: "Nurses in end of life and palliative care make a real difference to patients and their families when they most need support, providing care and kindness during difficult times.
"This scholarship will enable students who have an interest in palliative care to develop their knowledge, skills and practice, alongside their BU degree.
"The opportunity to learn directly from Lewis-Manning Hospice Care staff and receive assistance with professional development activity is invaluable and will support the successful applicants in their future careers helping people when they need it most."
To find out more about the scholarships and the application process, visit: www.bournemouth.ac.uk/lewis-manning-scholarship