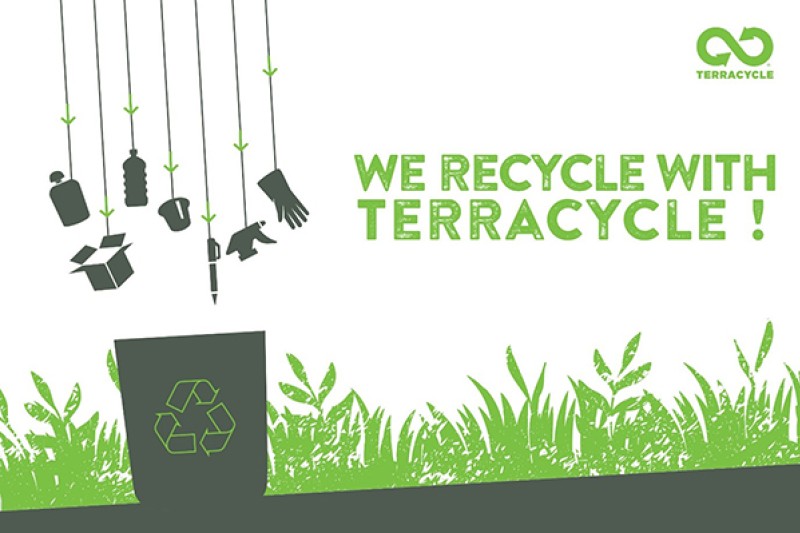 At BU, we're always doing what we can to reduce waste and dispose of it properly, which is why we are ranked 8th in the world for UN Global Goal 12: Responsible Consumption & Production. 
With this aim, we are proud this term to roll out two types of Terracycle Zero Waste Box bins across our campuses:
Crisp packets, biscuit wrappers, snack packaging and sweet wrappers
Make sure your wrappers are empty and as clean as possible!
Find these boxes in Fusion Building, Poole House reception and Bournemouth Gateway Building ground floor
Office supplies/stationery
Use this box to recycle:

Small plastic or metal discarded office supplies: pens, pencils, pencil sharpeners, staplers, hole punchers, clips and clamps
Other small supplies: disposable and reusable tape dispensers, glue sticks, rubber stamps, correction fluid bottles, and other correction supplies
Filing and archiving supplies: plastic file dividers, plastic folders, file pockets, business cards holders, binders

Please do not include:

Wooden pencils, laminated paper, electronic waste (e.g. electronic staplers, label making machines), hazardous waste or batteries
Find these boxes in Poole House reception and Bournemouth Gateway Building ground floor
Can these items not be usually recycled?
They can't! There are many items which are not recyclable through traditional methods, including the items we're collecting in these boxes. Disposable coffee cups and many types of food packaging are other items typically misplaced. To find out what can be recycled in your local bins at home, look on the BCP Council website.
TerraCycle develops collection and recycling processes for hundreds of types of hard-to-recycle waste such as coffee capsules, crisp packets and toothbrushes. Once we send our full boxes to them, they recycle the waste into a raw material which is sold to manufacturing companies who produce end-products, completing the journey of recycling. These end products may include outdoor furniture and decking, plastic shipping pallets, watering cans, storage containers and bins, tubes for construction applications, flooring tiles, playgrounds and athletic fields, and much more! Find out what happens to the waste.