Researchers at Bournemouth University will explore the concept of virtual and remote production, with the potential to embed greater sustainability in production practices. 
A multi-disciplinary virtual production research cluster has been established to develop research and expertise around virtual and remote production, while a showcase of virtual production technology will take place on BU's Talbot Campus as part of the upcoming BFX Festival.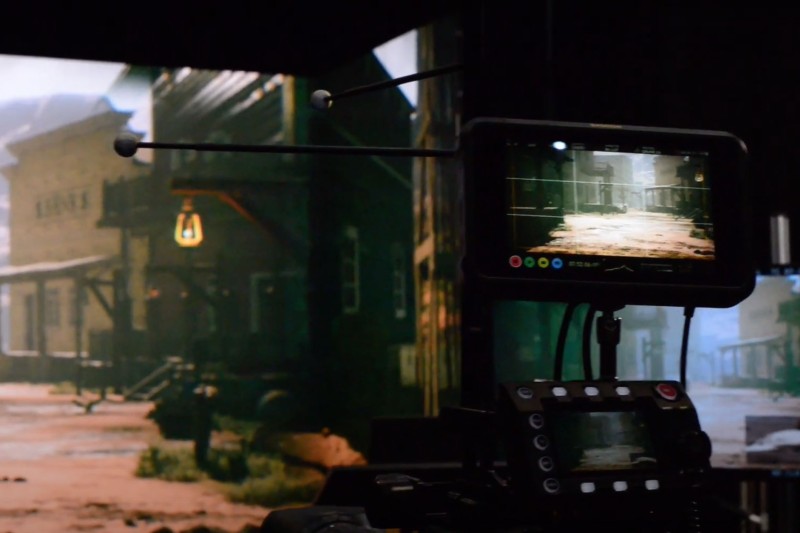 Virtual production involves combining live and virtual reality elements on set. Locations can be virtually created in real-time using green screens or LED walls and those in the scene can interact with digital backgrounds and props.
This reduces the need to move crews and equipment to different locations and enables remote working, helping reduce the environmental footprint of productions.
The technology has already been used in television productions such as Disney's The Mandalorian as a way of capturing virtual and physical content in a single shot. 
Transportation and travel to location accounts for 16 per cent of film CO2 emissions, and it has been reported that virtual production has been shown to lead to at least a 20 per cent reduction in travel.  
Virtual production can also increase productivity and faciliate reuse of virtual props and facilities, reducing waste. 
As well as the potential for more sustainable practice, the virtual production research cluster will also explore the potential applications of virtual production and undertake research in production techniques to help establish best practice. 
Find out more about virtual production and BU's plans in this blog by Dr Richard Southern, Head of Department for Computer Animation.