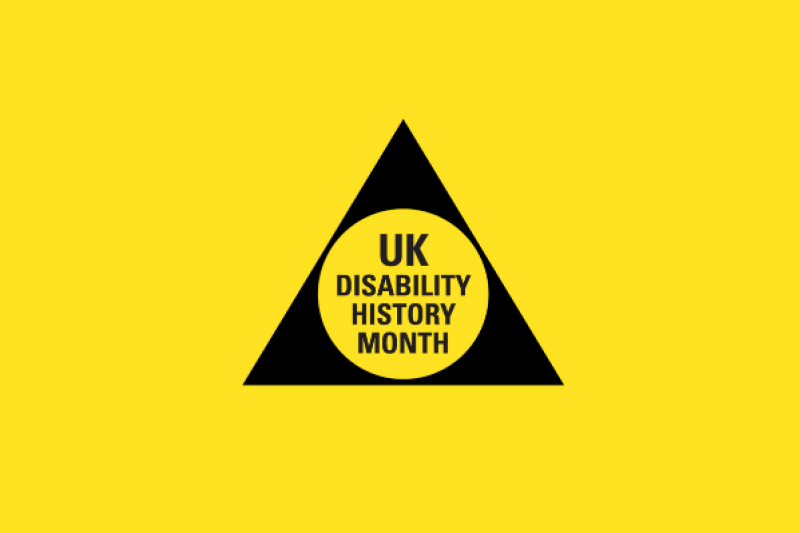 This year's Disability History Month (18 November to 22 December) gives us an opportunity to reflect on the inclusive environment we're committed to creating here at BU.
Throughout this national campaign and beyond, we're highlighting a number of aspects in support of Disability History Month on our website which reflects the experiences of our students and staff who have physical and hidden disabilities. This includes:
The various support services available, including the work of our Disability & Additional Learning Support Team
SUBU initiatives: Disabilities, Accessibility and Neuro-Diverse Campaign and the Allyship Hub
The support we're offering our students and staff through national schemes
The difference our research is making
Case studies from some of our neurodiverse staff
Graduate stories.
We also have two events scheduled – students, staff and members of the public are all welcome to attend:
Parallel Lines – Film screening and Q&A
Friday 26 November, 6pm, Lighthouse Theatre, Poole
Parallel Lines is an inspiring and uplifting documentary film that follows some of GB's top Paralympic athletes as they prepared for Tokyo. With unique behind the scenes footage of the athletes in training and at major events we see how media coverage is crucial to their sport, and how Parasport has shaped and enhanced their lives.
Following the screening there will be a 30 minute Q&A where you can meet Lucy Shuker, Paralympic Wheelchair Tennis medal winner, who features in the film, the filmmakers Kerstin Stutterheim and Stephanie Farmer and researcher Professor Dan Jackson from Bournemouth University.
Making it Through; Ideas for Living and Working Well in the Current Context
Thursday 2 December, 10am, online
The pandemic has seen a steep rise in people experiencing depression and anxiety for the first time and for many of us it saw a resurgence of previously experienced unhealthy coping mechanisms and mental health issues.
In this session, Dr Pooky Knightsmith, a director at Creative Education and a former chair of the Children and Young People's Mental Health Coalition, shares some of her own experiences during the pandemic and explores how she went from not coping to (mostly) thriving both at home and at work. She will extrapolate some guiding principles that can help each of us to live well right now, or to support those in our care to do so.
Further support at BU
If you have a sensory/physical disability, Specific Learning Difference (SpLD), medical condition, mental health difficulty and/or temporary injury, you can get in touch with our Disability & Additional Learning Support (ALS) team. They can offer support in all sorts of ways and are available to all BU students throughout their time at university.