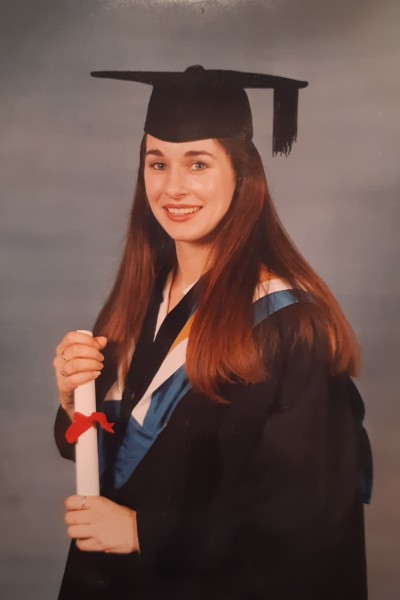 BU alumna, Lisa von Fircks, will be kicking off the new year with an appearance on BBC's Mastermind.
Lisa, who graduated in 1994 with a BA (Hons) in Business Studies, will be appearing on a Bank Holiday edition of the show on Monday 3 January (7:30pm on BBC2).
To reach the televised stage of the contest, Lisa had to make it through three rounds of auditions. Reflecting on the experience, she said: "The format of the show was designed to intimidate, and I can vouch that it certainly does.  There is no rehearsal or warm-up and when that familiar, dramatic music starts up, so do the nerves. The new host, Clive Myrie, was very calming though. He has the tougher job; to read those convoluted questions so quickly yet clearly takes real skill, and he films the whole series of 24 heats in just five intense days."
Since graduating from BU, Lisa has followed a career in publishing and became Senior Commissioning Editor at Macmillan Publishers before moving on to run her own publishing consultancy business. She also writes and conducts personalised wedding ceremonies as a Celebrant for Humanists UK.
First broadcast in 1972, Mastermind celebrates its 50th anniversary this year, making it one of television's most enduring successes. To appear on the prestigious show is an ambition of many quiz-lovers and thousands applied for a place in this year's heats, which are recorded at BBC TV studios in Belfast.
Lisa said: "Mastermind has been running since I was a toddler.  Having grown up with it and been an avid viewer all these years, it felt thrilling to take part.  I'm delighted to have sat in the iconic black chair and to have contributed to this much-loved programme."
Lisa also hints that her episode of the show should make for good viewing as it features an unusually high score. Tune in to find out how Lisa and her competitors get on.